06/03/2017
This content is not up to date
India: From Encirclement to Encroachment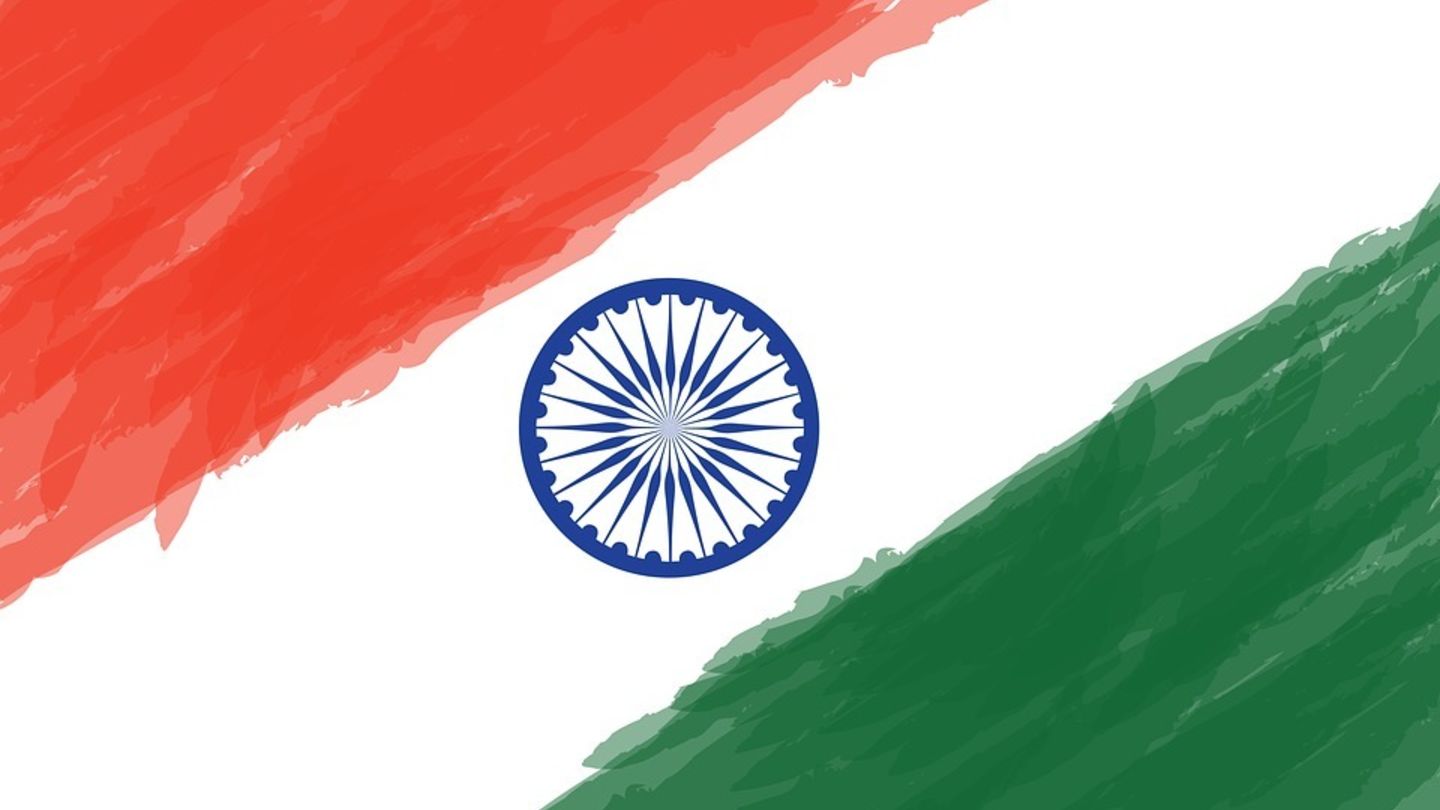 India perceives itself being increasingly locked out of Central Eurasia by China and Pakistan through rival geo-economic initiatives. However, this situation of apparent encirclement is likely to change in the coming years. In 2017 India looks set to join the SCO, begin trade talks with the EEU, and move towards the completion of the INSTC transport project and TAPI pipeline. The finalisation of these schemes could provide India with fresh trade, investment, and energy opportunities as well as the role of an attractive regional partner for Central Eurasian states looking to conduct a multi-vector foreign policy.
Source: CC0 Public Domain
For India, Central Eurasia is an area of growing economic potential and strategic importance. Blessed with vast hydrocarbon reserves but also host to security threats and great-power rivalries it has long captured the attention of New Delhi. India enjoys cultural, civilizational, and diplomatic ties to the Central Eurasian countries (Turkmenistan, Uzbekistan, Kazakhstan, Tajikistan, Kyrgyzstan, Armenia, Azerbaijan and Georgia). But New Delhi has struggled to transform these ties into lasting commercial and political influence. Currently India's trade with Central Asia stands at around $1 billion, dwarfed by China's $50 billion; exemplifying its limited regional presence.
However, 2017 could well prove to be the year that India's fortunes in Central Eurasia start to take an upward turn. A flurry of announcements including signs that the Indian-Russian-Iranian led International North South Transport Corridor (INSTC) is making good progress, that discussions between the Eurasian Economic Union (EEU) and India over a Free Trade Agreement will begin later this year, and finally news that India, is likely to join the Shanghai Cooperation Organisation (SCO) in June 2017, all point to the growing likelihood that New Delhi could take a few significant steps towards becoming an important Eurasian actor.
India's Interest in Eurasia
New Delhi's interest in Central Eurasia is largely due to the energy resources of the Caspian Sea region, the area's untapped commercial markets, and the Eurasian space as a geo-strategic nexus between Russia, West Asia, Europe and China. India has only stepped up its efforts to engage with the area since the unveiling of its 'Connect Central Asia' policy in 2012 and Prime Minister Modi's tour of the five Central Asia republics in July 2015. It is therefore a late entry to a crowded geopolitical arena which since the 1991 collapse of the Soviet Union, has served as a backdrop for a 'New Great Game' between Russia, China and the United States over access to the region's energy reserves.
India's relations with Russia and China are however mixed. Currently India enjoys a robust 'strategic partnership' with Russia, signing since 2000 over 150 agreements in nuclear energy cooperation, trade, economics, and technical cooperation, amongst others, with Moscow. Russia also acts as India's largest arm supplier, selling over $5 billion worth of weaponry between 2012 and 2015. India is therefore largely aligned with Russia in regard to Central Eurasia. However, India has been cautious not to expand its military footprint in the region, beyond establishing the Ayni air base in Tajikistan, for fear of destabilising the New Delhi-Moscow axis.
In contrast to Russian-Indian ties, Sino-Indian relations are competitive, especially since the recent assertiveness of China in South-East Asia and in Central Asia. India increasingly views China's One Belt, One Road (OBOR) project, naval modernisation programme, and its close alliance with Pakistan as strategic threats. In spite of its concerns, it has been unable to match Chinese investment in the region with anything like the $46 billion for the China Pakistan Economic Corridor (CPEC), one of OBOR's most important routes. It has also lost out to Chinese companies in the area, with China National Petroleum Company, acquiring PetroKazakhstan, for $4.18 billion in 2005, preventing New Delhi from acquiring a stake in Central Asian energy projects.
OBOR and China's Encirclement of India
The wariness of India towards China has intensified since the October 2013 announcement by President Xi Jinping of China's vision to connect Europe and Asia through a series of over 900 infrastructure projects across 60 countries. India's view of OBOR is ambivalent, with strategists divided on its ramifications for India. Several have viewed it as a unilateral, rather than collaborative project, designed to project Chinese influence across the region. Already China's development of ports across the Indian Ocean, as part of the Maritime Silk Road component of OBOR, has been identified as a means of contesting India's maritime domination of the Indian Ocean. Ports such as Gwadar in Pakistan are seen as future naval bases that could be used to host Chinese naval vessels. Ships deployed from these bases could disrupt India's freedom of navigation in the Indian Ocean and in a war sever India's maritime links with Qatar and Saudi Arabia, two key energy suppliers of India.
The Indian perspective that OBOR could be used to geopolitically encircle India, at sea and land has been further amplified since the November 2016 opening of the Chinese-funded port of Gwadar, a key node in CPEC. Pakistan has undoubtedly been India's largest geographical impediment to its access in Central Eurasia. Historical animosity, exemplified by the three wars fought since they gained independence in 1947, has also restricted direct Indian rail and road access to Iran, Central Asia and the South Caucasus.
Although efforts to restore relations have been made, many infrastructure initiatives have led nowhere with Pakistan preventing the opening of a road between Afghanistan and India in May 2015 and the Iran-Pakistan-India (IPI) gas pipeline currently stalled due to Pakistani construction delays. The likely cancellation of the 2700km IPI project and a possible Iran-Pakistan-China pipeline would divert much-needed gas away from India. As India imports 78 percent of its oil and since 2000 has seen its energy needs doubled, a diverse network of energy partners and pipelines is critical for its economic growth.
The INSTC and India's Eurasian Encroachment
In spite of these setbacks, India is still likely to make use of alternative pipeline and transport routes to address its Central Eurasian energy needs and connectivity issues. Unable to match the economic strength of China or the military might of Russia in the region, it has instead looked to soft power, outlined in its 12 point 'Connect Central Asia' policy, as a way of positioning itself as a beneficial partner through diplomacy, energy cooperation, military training, and counter-terrorism cooperation to Central Asian states. It has also attempted to develop medium sized regional geo-economic projects such as the INSTC, and strengthen relations with Iran, a critical ally in Indian's bid to access Central Eurasia.
The INSTC and Indian-Iranian ties have continued to accelerate since India stepped in to invest $500 million and technical support to complete the Iranian port of Chabahar in May 2016. A maritime connection between Mumbai and an expanded Chabahar would enable India to sidestep Pakistan and gain access to Iranian rail and road trade links connecting it with Afghanistan, Central Asia, and the South Caucasus. Test shipments of goods along the INSTC have gone ahead since late 2016 and it is likely by March 2017 the 10km Astara-Astara rail link between Iran and Azerbaijan will be finished. Further work on the Iranian Qazvin-Rasht line and additional rail and road projects will however be needed, before the INSTC provides the involved countries the estimated price and time reductions of 30-40 percent to move freight between India and Russia.
The growing signs that India is willing to invest energy and resources in completing the INSTC, which could transform India's commercial prospects with Central Eurasia, in addition to looking into a $4.5 billion undersea Iran-India gas pipeline, and news that the $10 billion Turkmenistan-Afghanistan-Pakistan-India (TAPI) gas pipeline is likely to begin operations in 2020, albeit a year later than envisaged, are also promising developments. The expected entry of India and Pakistan into the Russian and Chinese led SCO will also provide India with the opportunity to reduce Sino-Indian tensions over OBOR, pushing for further cooperation over counter-terrorism and stability in Central Asia, and potentially linking OBOR and INSTC projects such as the Gwadar and Chabahar. Finally, the establishment of a Joint Working Group by the EEU and India for trade talks later this year could also lead to future boosts for Indian commerce in Russia and Central Asia, but it is unlikely to lead to tangible results any time soon.
Conclusion
If India is able to capitalise on TAPI and INSTC, in addition to making use of the SCO to deepen economic, security and energy cooperation and investment in Central Eurasia, 2017 may well be the year that India starts to makes good of its objectives outlined in its 'Connect Central Asia' policy. India's position as a thriving economic power and as an alternative partner for states such as Uzbekistan, Kazakhstan, Turkmenistan and Azerbaijan, which are wary of being over-dependent on Russia or China will also help it in its quest. A stable Afghanistan and improved relations with Pakistan and China would also be beneficial. Finally, a strong Indian-Iranian relationship and transport, energy and economic links through Iran would ultimately provide it with the opportunity to continue its march towards becoming an influential power in an area of strategic priority for New Delhi.
About the Author:
Nicholas Saffari is a Research Assistant at the Institute of International Relations.
Bibliography:
"India to Invest $500m in Iranian Port of Chabahar." The Guardian. Guardian News and Media, 23 May 2016. Web. 08 Feb. 2017.
"Iran Eyes Exporting Natural Gas to China." Natural Gas World. Natural Gas World, 14 Nov. 2015. Web. 08 Feb. 2017.
"Iranian Gas to Reach India via Longest Submarine Pipeline." Mehr News Agency. N.p., 09 Aug. 2016. Web. 08 Feb. 2017.
"Iran's Longest Rail Bridge Near Completion." Financial Tribune. N.p., 04 Jan. 2017. Web. 08 Feb. 2017.
"Keynote Address by MOS Shri E. Ahamed at First India-Central Asia Dialogue." Keynote Address by MOS Shri E. Ahamed at First India-Central Asia Dialogue. Ministry of External Affairs of the Government of India, 12 June 2012. Web. 08 Feb. 2017.
"President Xi Jinping Delivers Important Speech and Proposes to Build a Silk Road Economic Belt with Central Asian Countries." Ministry of the Foreign Affairs of the People's Republic of China. N.p., 07 Sept. 2013. Web. 08 Feb. 2017.
"Project Focus: Iran-Pakistan-India Gas Pipeline." Gulf Oil & Gas. Universal Solutions, 29 Jan. 2017. Web. 08 Feb. 2017.
"Russia Expects India, Pakistan to Complete Process of Joining SCO in June." TASS. N.p., 20 Jan. 2017. Web. 08 Feb. 2017.
Adeel, Mirwais. "Pakistan Refuses to Open Road Linking Afghanistan and India." Khaama Press. Afghan News Agency, 03 May 2015. Web. 08 Feb. 2017.
Balooch, Mahmoud. "Iran and India's Cooperation in Central Asia." China and Eurasia Forum Quarterly. Vol. 7. No. 3. 2009.
Blank, Stephen. "India's Challenges in Central Asia." India's Challenges in Central Asia. The Central Asia-Caucasus Analyst, 08 Jan. 2014. Web. 08 Feb. 2017.
Campbell, Ivan. India's Role and Interests in Central Asia. Rep. N.p.: Saferworld, 2013. Print.
Edwards, Matthew. "The New Great Game and the New Great Gamers: Disciples of Kipling and Mackinder." Central Asian Survey 22.1 (2003): 83-102. Web. 8 Feb. 2017.
Egorov, Boris, and Alexander Korablinov. "EAEU, India to Begin FTA Talks in 2017- Russian Trade Representative." Russia & India Report. N.p., 12 Jan. 2017. Web. 08 Feb. 2017.
Chandra, Amresh. "Geopolitics of Central Asian Energy Resources and Indian Interest." Journal of Peace Studies 16.1-2 (2009).
Jardine, Bradley. "Central Asia, Iran, and the Growing Sino-Indian Rivalry." Muftah. Muftah, 21 July 2015. Web. 08 Feb. 2017.
Johnson, Kay. "Pakistani PM Welcomes First Large Chinese Shipment to Gwadar Port." Reuters. Thomson Reuters, 13 Nov. 2016. Web. 08 Feb. 2017.
Khurana, Gurpreet S. "China's 21st Century 'String of Pearls' in the Indian Ocean and its Security implications." Strategic Analysis 32.1 (2008): 1-39.
Kilner, James. "Modi in Unprecedented Grand Tour of Central Asia." The Telegraph. Telegraph Media Group, 12 June 2015. Web. 08 Feb. 2017.
Koolaee, Elaheh, and Masoud Imani-Kalesar. "India's Energy Security Strategy Towards the Caspian Sea Region." China & Eurasia Forum Quarterly. Vol. 8. No. 1. 2010.
Kundu, Nivedita Das. "Why Central Eurasia Matters to India." Russia & India Report. N.p., 17 Oct. 2011. Web. 08 Feb. 2017.
Litovkin, Viktor, and Nvo. "Making Russian Arms in India." Russia & India Report. N.p., 24 Mar. 2016. Web. 08 Feb. 2017.
Minasyan, Sergey. "Multi-vectorism in the foreign policy of post-Soviet Eurasian states." Demokratizatsiya 20.3 (2012): 268.
Mustafa, Khalid. "TAPI Gas Project Delayed by One Year." The News International. The News International, 26 Jan. 2016. Web. 08 Feb. 2017.
Sachdeva, Gulshan. India in a Reconnecting Eurasia: Foreign Economic and Security Interests. Ed. Jeffrey Mankoff. Washington, DC: Center for Strategic & International Studies, 2016. 3 May 2016. Web. 8 Feb. 2017.
Shirinov, Rashid. "India Begins Transportation to Russia through Azerbaijan." AzerNews.az. AzerNews, 29 Nov. 2016. Web. 08 Feb. 2017.
Singh, Bipul Chatterjee and Surendar. "An Opportunity for India in Central Asia." The Diplomat. The Diplomat, 04 May 2015. Web. 09 Feb. 2017.
Volkhonsky, Boris. "North-South Transport Corridor Begins Functioning." Russia & India Report. N.p., 12 Dec. 2016. Web. 08 Feb. 2017.