07/03/2014
This content is not up to date
About Kosovo and EU. Six years after independence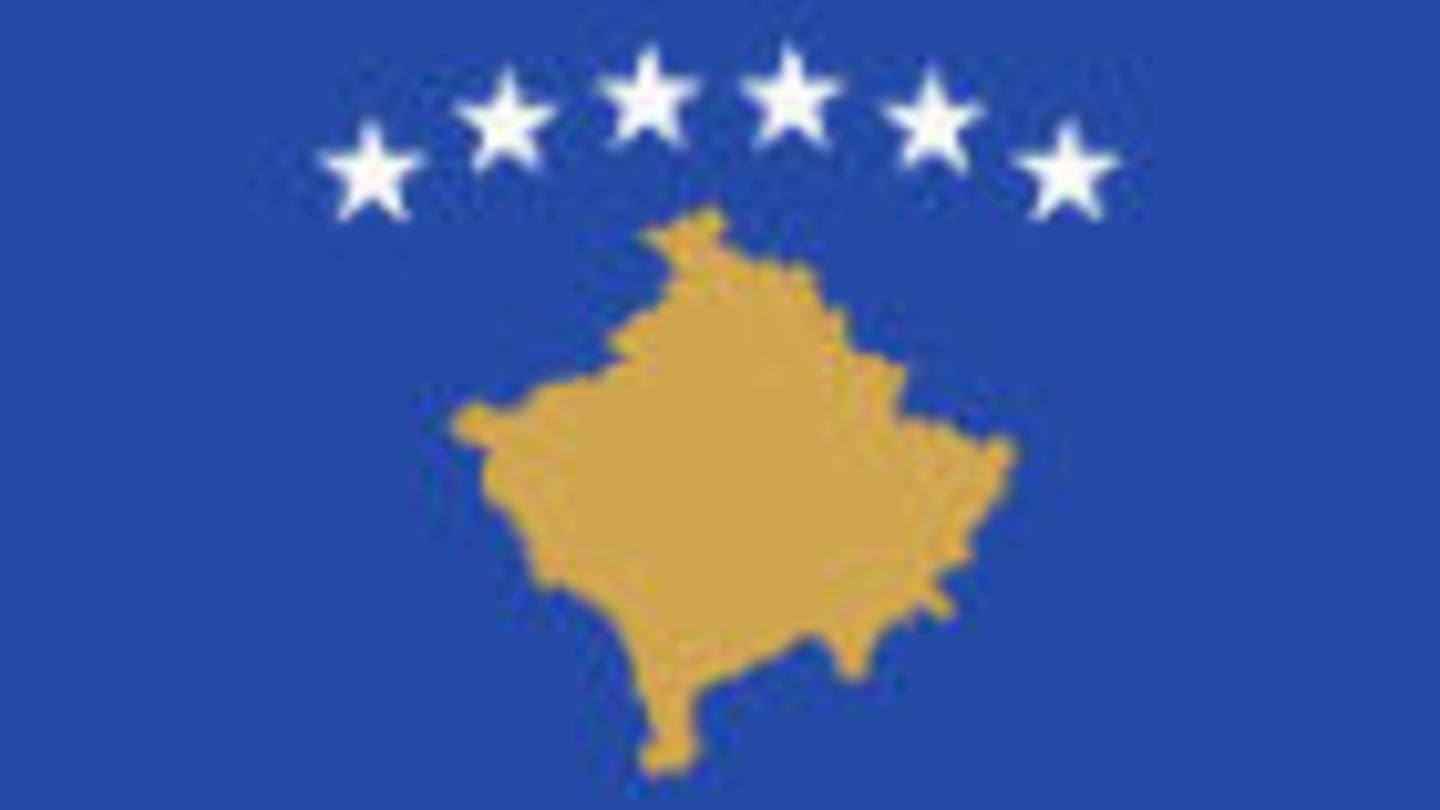 Interview with Mimoza Ahmetaj, Ambassador of the Republic of Kosovo in Brussels. Questions from Adam Gazda.
Before you were appointed Ambassador of Kosovo in Brussels in the middle of 2013 you were Ambassador to Slovenia. How did this change affect your work, your daily routine? Is there a big difference between the two posts?

In fact, yes and no. Slovenia is a small country but very important to Kosovo since we shared the same country in the past and Slovenia until recently was the only state from the former Yugoslavia to become a member of the EU. We can learn a lot from the Slovenes. This was the first thing. The second thing is the way they managed to go smoothly from a socialist to a democratic EU and NATO member state. Slovenia is the best lesson to be learned for the former Yugoslavia and now Croatia is another one.

In Slovenia, the Embassy was more or less bilateral while in Brussels it is multilateral. There are 20 000 Kosovo people living in Slovenia while in Belgium there are 30 000. It was very challenging in Slovenia but here in Brussels and Belgium in general the space is wider and it's more complex and different. Both are nice, challenging and very demanding states.

Could it be perceived in a way that the work as Ambassador to Slovenia was a preparation for so to speak "higher level" work of Ambassador in Brussels?

More or less yes. It meant gaining experience as Ambassador, how to function then in a more demanding place like Brussels.

Today Kosovo is celebrating 6 years of independence. If you look back on those years, what do you think was the main success for the country?

First of all, I would like to congratulate my counterparts on the 6th anniversary of our independence and I would like to thank all the democratic states around the world for recognizing and supporting Kosovo. 106 states have recognised Kosovo as an independent state up till now.

In the last six years, Kosovo had two main focuses: the first one was on internal state- building, where we were able to build a multiethnic, democratic and secular state. The second focus was on strengthening the international position of Kosovo. Since 2008, Kosovo has proven to the international community to be a factor of security and stability in the region and we have shown our willingness to enhance cooperation with all neighbours and countries in the region.
During these 6 years we managed to become a member of the International Monetary Fund, the World Bank, the European Bank for Reconstruction and Development, RCC and many other institutions around the world.
What is for you personally the main challenge, the main topic on which you would like to particularly focus during your term as Ambassador in Brussels?

At the moment Kosovo is working very hard on visa liberalisation since it is the only country in the region not included in the visa free regime. That is one target we aim to reach. The second is the Stabilisation and Association Agreement (SAA). We are very determined to finalise the negotiations and sign the agreement. The SAA will be our first contractual agreement with the EU and will pave the way for Kosovo towards the EU. Internationalisation of the state on a global level, recognition by non-recognising states and membership in international organisations and initiatives also add to our objectives.

Kosovo citizens are known to be very pro-European which is in contradiction with the popular opinion in the Czech Republic, where people tend to euroscepticism. What is the driving force behind the citizens' strong wish to become part of the EU?

Geographically, Kosovo is part of Europe. It is a general political and national consensus that Kosovo should be part of the EU. For the Balkans, the EU is not only a good opportunity for the economy and trade but it also means political stability, after a long conflict and the wars in the region. 70 % of our population is under the age of 30, it is a very dynamic society and in this dynamic society lies the answer to why people would like to be part of Europe. We see Europe as the only opportunity for a better future for Kosovo.

Do you feel that other countries from the region, except Albania, which is obvious, are open and willing to cooperate with Kosovo on the governmental level on the country's way towards EU membership?

All the countries are in a process of European integration. Some of them are candidates for membership, some of them are potential candidates, some countries are more advanced regarding the EU agenda, some are lagging behind. But every country in the region is determined that the EU is their final destination.

…so are there more consultations with ambassadors from these countries, bigger sharing of experience, proposing common initiatives?

Yes. The regional cooperation is crucial to us. We proved on many occasions that we are willing to cooperate. So we are quite often communicating and meeting each other and sharing the experience and knowledge which each and every state has.

You previously mentioned Stabilisation and Association Agreement negotiations as one of the priorities. When do you expect them to be concluded?

We expect the negotiations to be concluded soon, at the latest in June this year. Hopefully the agreement will be signed shortly after since we don't see any difficulties or problems. Negotiations are going smoothly with the Commission and we see no reason for delays.

Are there any areas where Kosovo tries to negotiate a transitional period during which the Kosovo legislation won't be fully in compliance with the EU legislation? For example there were discussions about the law regulating public procurement…

Kosovo parliament aims to be ahead with many laws or be prepared before getting to a certain level. That's why I am saying and I will repeat again that we don't have and don't see any obstacles regarding the SAA. Procurement law is one of the laws which is in the process of being amended and being prepared in compliance with the acquis communautaire so I don't expect any problems.

Is the country mature enough to keep good progress and be stable without a strong international presence, particularly KFOR and EULEX with regard to the potential end of the EULEX mandate in June this year?

When we declared independence many people thought that minorities and especially Serbs would leave the country. I remember many surveys and analysis done about what would happen the day after the independence, how people would starve, how people would suffer, how there wasn't going to be enough food. Many people doubted that we could "stand on our feet and continue to walk". The day after independence really nothing happened. The Serbian community continues to live inside Kosovo and is well integrated. In last April we had an agreement between two prime ministers, Thaci and Dacic - nobody would have believed that this could happen one day. In fact we proved that when there is a will, there is a way. We made the agreement, after the agreement we had local elections in northern Mitrovica for the first time since the liberation of Kosovo 14 years ago. Successfully we managed to have mayors and municipality institutions established in a very democratic way. We proved that we can do it and that we are a factor of stability in the region. We surprised the world with April agreement and we will continue to bring you good news from the region in general and from Kosovo in particular.

Now going back to EULEX. In Kosovo there are many international overseeing institutions overlapping each other. Up till today we managed to build and increase our capacities, e.g. the police. Our police is very capable and well trained, one of the best trained in the region. Our judges and prosecutors are professionally well prepared and very experienced. We would like to have EULEX under the umbrella of our institutions, not to have many international institutions that overlap each other. We don't mind to have them integrated in our judicial system, in the same way that we have international and local judges in the constitutional court. That way we can work together. We can assure you that every decision we will take is going to be in accordance with the 28 member states. We pay great tribute to all the tremendous help that EULEX has given us and we would still like to have their knowledge and experience. The way we would like to see them is to be more effective in the north in implementing the agreements while in the south to be more engaged in monitoring and advising.

Regarding the Brussels agreement between Kosovo and Serbia from April 2013, if you could generally evaluate it, is it proceeding smoothly or do you think some extra negotiations in order to implement it are necessary?

In fact the agreement brought many changes in the field. We have until now several agreements on a technical level and one agreement between two Prime Ministers which is the main one and from which the others are stemming. The reality on the ground has changed quite a lot. We have integrated (Kosovo Serbian) police into joint police units; civil registration books are in a process of returning to Kosovo, cadastre books and other documents that were taken by Serbia are being returned too. Also the Integrated Border Management is functioning pretty well, just like the mutual recognition of diplomas and several other agreements. All of them are progressing slowly but surely.

There is one issue which is lagging behind – dismantling of parallel police structures, civil protection units. That is the only area where we have to work much more in order to convince Belgrade to dismantle these structures because they were created by Serbia. With the judges and judicial system there has been progress. Soon we will see the finalization of this agreement in place.

So now there is just Kosovo Serbian police and no Kosovo police present in the northern municipalities?

The Kosovo police is not divided based on ethnicity, there is no Serbian or Albanian police, it is Kosovo police. Apart from Kosovo police there is also the civil protection unit which is functioning illegally and was founded and installed by the Serbian government.

Both are functioning at the same time, in parallel?

According to the April agreement this structure should be dismantled as other parallel structures but up to now we haven't seen that there is a will from the Serbian government.

In order to implement the April agreement the implementation plan was created. Some of its points were delayed like the integration of judicial authorities, appointment of the regional police commander for four northern municipalities, municipal elections etc. Why do you think there were some delays? Was the implementation plan too optimistic?

Serbia is trying to go back on a few agreements. They are trying to play a double game. They are continuing accession negotiations with the EU while at the same time they are trying to keep many things in Kosovo in their hands. Even though there was the agreement between the two Prime Ministers they still wanted to go back on it. We very much insisted these agreements to be implemented and respected as they were agreed. That's why there has been a delay in the process of implementation. But once the Serbian side saw that there is no way to go back or to change the content of the agreement they continued to implement them and this is also thanks to the EU facilitation and consistence.

Is it also the reason why the statute of the Association/Community of Serbian Municipalities hasn't been drafted yet?

No. I think the Association will soon be established, after the next round of elections for mayor in northern Mitrovica since the previously elected mayor resigned.

But isn't it the task of the Implementation Committee which is supposed to draft the statute and on the base of the statute the Association should be created after the municipal election?

These are things which feed each other. You reach agreement on a certain issue, make progress and the others come as a puzzle. Eventually it will make the whole picture.

Kosovo Prime Minister Hashim Thaci recently announced that Kosovo Armed Forces will be formed soon in order to protect the sovereignty and integrity of the country. Will they also operate in northern municipalities inhabited mostly by Serbians?

Whenever we speak about a certain institution, no matter if it's going to be a military force, judicial institution, police or whatsoever, we always think about the whole territory of Kosovo. Yes, we talk about the transformation of Kosovo Security Forces into a military force. We think that it is crucial to have a military force, an army as a symbol of a state, one of the key elements which determines the statehood and it is also a matter of pride. The army of Kosovo will be a factor of stability, safety and security for its people and the region.

Soon there will be early elections in Serbia, this year also parliamentary elections in Kosovo and elections to European Parliament which also means appointment of a new Commission and High Representative for Foreign Affairs and Security Policy. Do you think it might have any negative effect on the ongoing Kosovo-Serbia dialogue and cause any further delays?

For Kosovo it is crucial to achieve full normalisation with Serbia and this is the reason why we attend the dialogue. I believe every decision about future meetings will be in accordance with High Representative Baroness Ashton and in accordance with the situation on the ground.

What else is necessary to discuss in the ongoing dialogue between Kosovo and Serbia?

The one point which remains to be completed is the judicial system and after that we will see, while I have to say that full normalisation between two states and recognition by Serbia is the final goal of the dialogue.