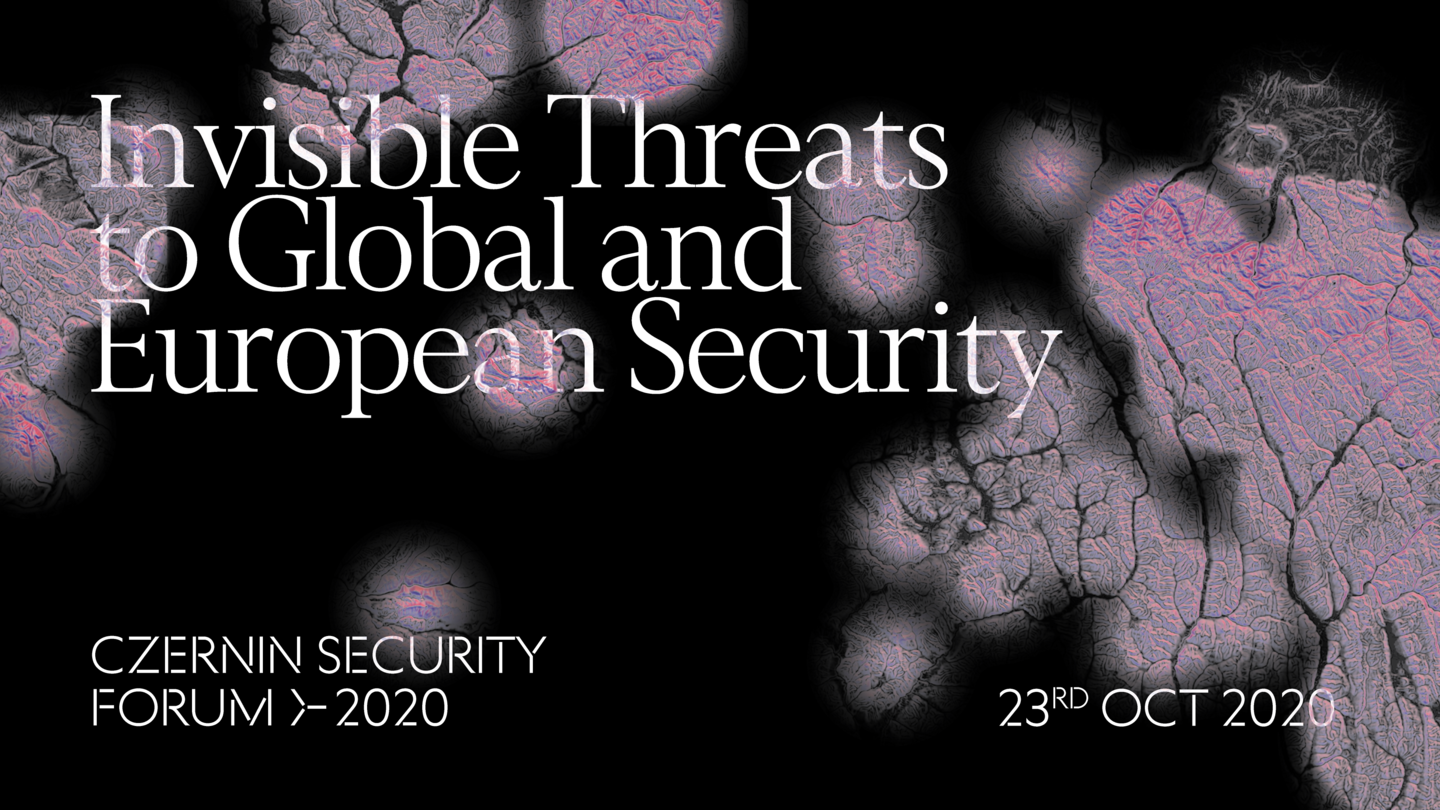 Czernin Security Forum 2020
Save the date for the annual Czernin Security Forum, this year on Invisible Threats to Global and European Security: Actors, Targets and Responses. It is a unique event that will be held online on 23 October 2020.
23. 10. 2020 (9:00)
ONLINE
A variety of security challenges occupy the gray zone between war and peace. Many of them are borderless, hardly intelligible and barely visible using traditional frames of reference. These threats and challenges range from now already more familiar ones such as terrorism, political propaganda and insecurity over natural resources to more recent issues like adverse security impacts of climate change and social vulnerability to pandemics as shown by the advent of a silent threat of COVID-19. The power of national governments will rarely suffice to deal with these threats and to deliver public security without solving a collective action problem. Thus, a proper understanding of the causes and consequences of these threats is necessary to foster better policy responses and international cooperation. Many issues need to be addressed in order to achieve that. What capacity do the state actors have to counter nonstate malicious actors or adverse global phenomena, and what kind of new partnerships and support networks can they benefit from? How to effectively deploy the state power to deter, contain and brace against borderless security threats? How do law enforcement agencies deal with threats below the conventional level, and how can their responses be improved? Are international institutions, providing fundamental support not only to smaller states such as the Czech Republic, prepared to deal with invisible threats and black swan (but also grey rhino) events, and how can their capacities to do so be enhanced? All these questions will foster the discussions of the Czernin Security Forum 2020.
Video 1
Video 2
Video 3
Video 4
Video 5
Video 6
Video 7
Auspice
Ministry of Foreign Affairs