European citizenship and outlanders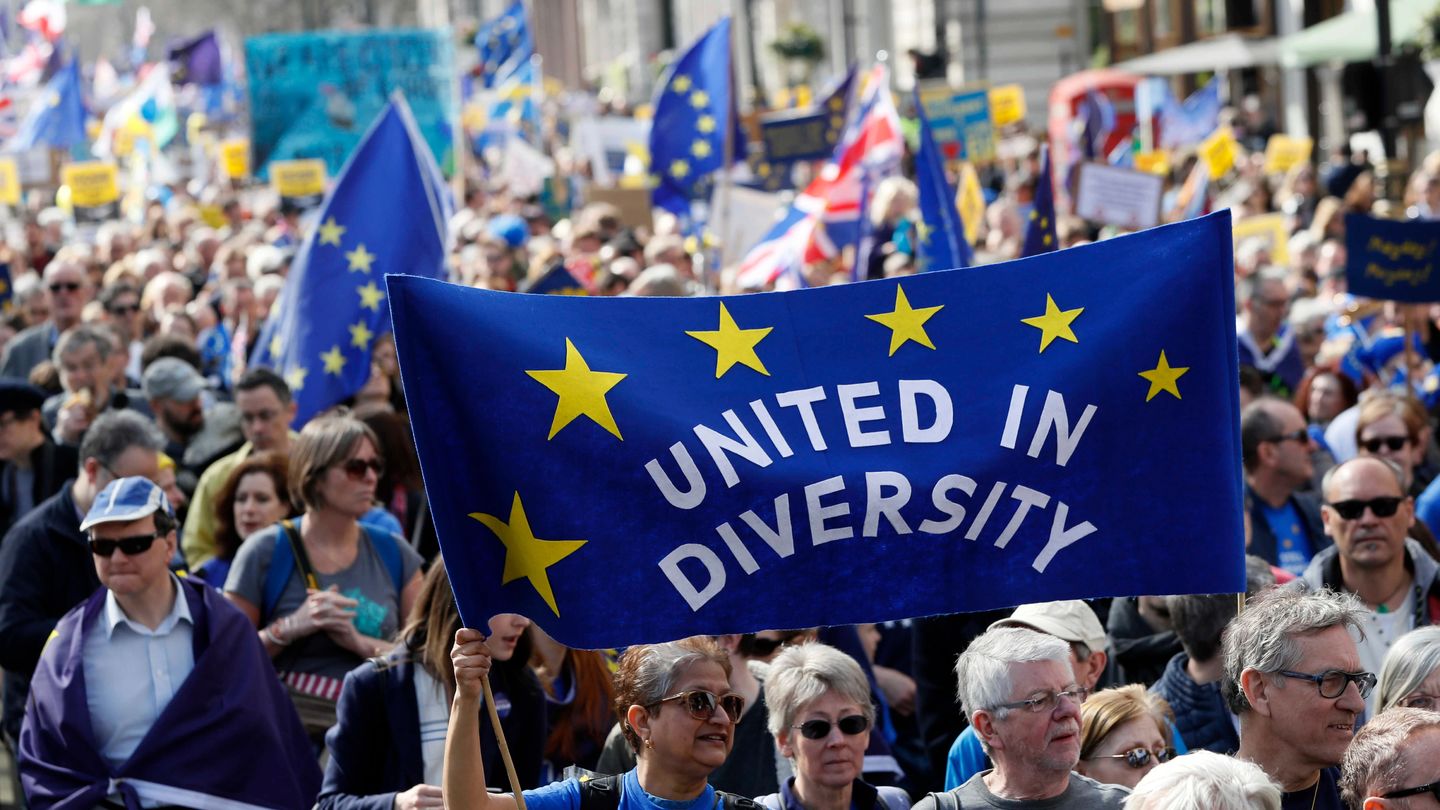 Current refugee crisis has been one of chasms that could crack sustainable European integration. Recent election results in major European countries shows consolidation of far-right and populist parties, which indicates those parties are planting themselves over refugee crisis in Europe. Current rise of populism and nationalism raises political and also social tensions in Europe.
For a long time, Europe has accepted and managed refugees caused by various types of disasters and disputes in adjacent Middle East and African regions, under the principle of respecting the right to life. Due to the arrival of an exceptionally large number of people which certainly exceeds their capacities, however, European countries recently underwent changes in standards and contents in more controlled and rigorous way. The necessity and requests for stricter control of asylum and refugee process was attributed to terrorist attacks and frustration over economic crisis.
Emmigrants in Europe
As large number of immigrants have changed social and ethnic composition of European nations, their position in European society has been questioned by European citizens. The debate regarding immigrant's position is not limited to economic labor market but includes national identity problem in social, cultural and political aspects. According to the research by Zick, A., Hövermann, A. & Küpper, B. (2011, Intolerance, prejudice and discrimination: A European report. Berlin: Friedrich-Ebert-Stiftung, Forum Berlin.), German citizens feel that "immigrants threaten their prosperity and way of life" because they regard culture of immigrants is "non-European" and different from traditional Christian culture. This mass psychology is not limited to German citizens, but all Europe shows various degrees of same phenomenon. It is not abnormal to have hostility or show resistance toward something strange and unfamiliar, but these feelings get problematic when they turn into aggression. That is, when people recognize 'outlanders' as elements that threaten their own society, and this gets developed into a thought to eliminate outlanders and actually practiced, then exaggerated feeling of resistance will turn into dangerous racism.
It was an epoch-making event that the integration of different European countries was not driven by powerful force but voluntary alliance. Especially, at least ideologically the European Union tried to form 'The United States of Europe' that is political, social and economic alliance transcending national boundaries. As this Europe apparently carries multicentric and liberal properties, it was a totally different Europe. However, despite innovative effort, the EU seems to be on the verge of collapse. The surge for anti-EU and anti-immigrant sentiment works more powerful in triggering the collapse of the EU than European economic crisis in 2008.
Immigrants and European Identity
Expansion of the EU and following European identity is expected to solve identity discord over immigrants within a nation-state, but in effect, they became more excluded from the society. Even though (pan-) European identity should be established "in a way that transcends national allegiances" in substance, considering the situation in Europe today, the ideology of far-right parties seems to be extended to exclusive European nationalism. In other words, the problem of nationalism is derived from failure of defining the meaning of Europe and European integration itself, but rather from establishment of identity by distinguishing and discriminating 'non-European' immigrants.
The problem of alienated immigrants has a demoralizing influence upon identity formation of the Europe and European social integration. This is because immigrants are also part of the European society. Christian culture, which is considered as common origin of European culture, and development of rationalism can be said to be the result from active and creative assimilation of foreign culture. Outlanders living in European society, immigrants, are from different cultural area but still part of European society, and they contribute to building homogeneous life of the group. In this sense, the outlanders can be also part of European identity, composing 'the Europe.' Consequentially, the mechanism of internal exclusion, which rules out outlanders consciously and institutionally from European society, will have destructive effect on a common European identity.
About the author
Yerim Seo has a bachelor's degree at Ewha Womans University in Seoul, South Korea, studied Economics and International Relations, and her research interest is in EU politics, populism, international political economy, and EU-Asia Relationship.