13/11/2014
This content is not up to date
Interview with Hussain Saleh Majeed Mualla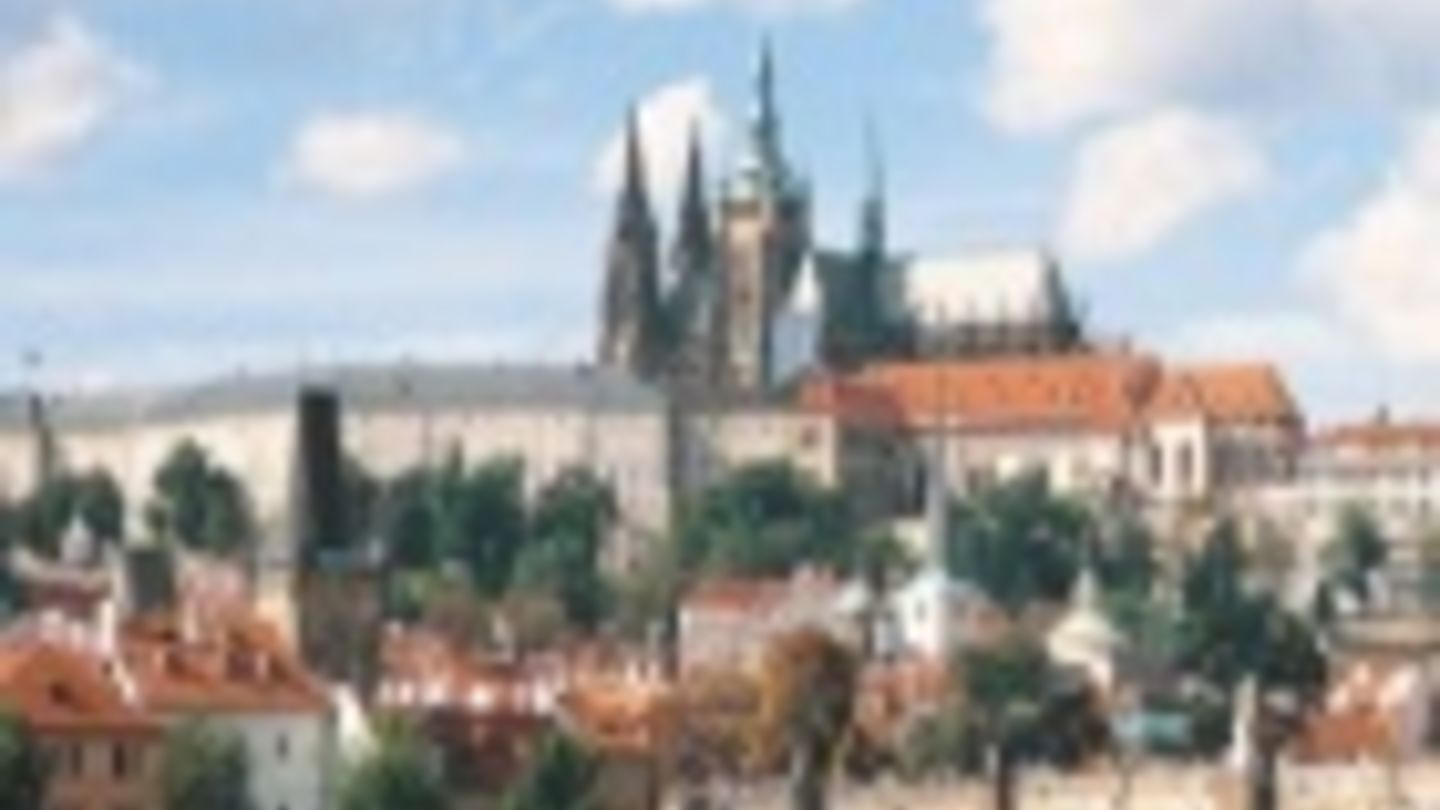 We bring you an exclusive interview with the former Iraqi ambassador to the Czech Republic, Hussain Saleh Majeed Mualla. Born in Najaf in 1945, he was a witness to most of the turning points of recent Iraqi history. In an interview made shortly before the end of his literally last mission (as he is retired now), His Excellency explained why he will always remember the Czech Republic, what the highlights and difficult points of the Czech–Iraqi relations are and what the most remarkable moments of his life have been in his experiences both as a man and as a politician.

After spending a long period of time in the Czech Republic, you are leaving the country. What will you miss the most about it?

Since my arrival to this lovely country in May 2010 and starting my duty here, which lasted for nearly four and a half years, I have done my best to get in touch with everyone in order to represent my country, so I will miss all of my friends. I really had good relations with them. I have friends among both the normal Czech citizens and the authorities.

And another thing that I will miss as well is that Prague really is a beautiful city. You will be smiling in reaction to what I call it. I remember I once told my friends, "I call Prague 'a young, beautiful, active lady'". Believe me, it is an active city, and there are many cultural activities in it. There are too many things to see here in Prague or in the other parts of the Czech Republic as well. The cultural life is so active here. That is one of the reasons why I will miss living here.


What was the biggest problem for you when you first came to the Czech Republic? What was the hardest thing to get used to?

Well I didn't face any hardship… a diplomat does not face hard things… when you settle down, when you are with your family. One problem was that it was a pity that I did not speak the language. It was a hard language for me at my age.
But there was one thing - after a few months a very strong winter came, which I was not completely prepared for. The official vehicles of the mission were not prepared for such a heavy snowing season. But I managed it. It did not stop my official activities. I used other options, which are easy to find here.


When speaking about politics, what do you see as the main difference between the policy-making here and the policy-making back in Iraq?

The policy-making here is democratic. Democracy has been leading this country since the change from a totalitarian regime to a democratic system in 1989. You have a history of nearly 25 years of stability. While in Iraq we also have a democratic process going on, we don't have the same level of stability. So while the Czech Republic's democratic regime is successful, I cannot say that it is unsuccessful in my country. The democratic process in Iraq is really successful, but not stable. The country is not stable, as the terrorists are trying to make Iraq unstable through their activities.


And speaking of the problems which Iraq is facing now, is there any way the Czech Republic can help?

Yes, the Czech Republic has been helping Iraq since beginning. The Czech government, Czech companies are starting to rehabilitate our economy. Since the fall of the regime in 2003, when the Americans and foreigners came, Czech soldiers have been supporting Iraq. The Czech government, together with the European Union and the Western alliances, has been helping Iraq to implement law and order by giving some courses to Iraqi legislatives, Iraqi courts, Iraqi judges, and Iraqi police officers and lawmakers. The Czech Republic is a part of the program of the European Union called EUJUST LEX. It's financed by the European Union, and most European countries are participating in this project. So many Iraqi judges came to the courses; they were having courses and experience from Czech judges and experts. Also the Czech government has offered some courses for Iraqi diplomats at the Ministry of Foreign Affairs. Furthermore, Czech companies have had contacts with Iraqi experts in the sectors of oil, oil refineries and potable water, and Czech companies are participating in, building and rehabilitating these sectors.


Do Iraqis see it? Do they notice that Czech people are active there? Or do they see it more as a part of the activities of the European Union as a whole?

Well, the Czech Republic is a part of the EU, yes, but Iraqis know the Czech companies. The Czech experts and the Czech companies have been in the country for more than 50 years. They've been active in Iraq since the 1950s, and they came back to Iraq in 2003 with full power and the full support of the Iraqi and Czech governments. Really, it's nothing new that Czech manufactured goods are well known in my country.

Don't forget that Skoda is still active in Iraq. It was active there since the 60s. And the Zetor tractor, which is well known in Iraq, as well. We call it Antar, though. Antar, in Iraqi mythology, is a heroic, powerful man like Hercules. And the Iraqi farmers, they are still using it. They even use the old ones, but they repair them. The spare parts are there, so they are workable, and new Zetors are being sent to Iraq as well. Also, some new Skoda cars were recently sent there. It is really nothing new that there are Czech manufacturing in Iraq.


After 2003, the country has been renovated, and there is currently a big economic boom there. Do you see any interest on the part of new Czech companies in coming to the country?

We are open to the Czech companies, but the competition is very fierce, as companies from around the world compete for investments and business deals in Iraq. This is because after the economic blooming, the number of exported Iraqi oil barrels increased from one million barrels a day in 2003 to nearly three million barrels a day in 2014, and now projects are mostly financed by the income from exporting oil and other minerals sources.
So the Czech companies are invited to participate, and they are welcome in Iraq; they are welcome to invest in the oil refineries, potable water (which I mentioned previously), the renovation of the agriculture sector, the renovation of the industrial sector, and the rehabilitation of the archaeological sector as well.
In fact, Czech experts are now working in Iraq's archaeological sector. They might conclude their work within the next few months. Their task is to rehabilitate and renovate the Arch of Ctesiphon, which, as you know, was built close to Baghdad 3,500 years ago. They also have a big share in the project of renovating Arbil Castle in the Kurdistan area. The Czech archaeological experts are also working with Iraqi archaeologists with the aim to "dig into" new sectors in our history, which, as you know, has more than 8000 years.


Do you also see a space for cooperation between the two countries outside of the economic zone? For example, could such cooperation take place via the student exchanges?

This is one of the most pitiful things, I think, in the relationship. Before, we had hundreds of Iraqi students coming here (to the Czech Republic) and concluding their education here as well – most of them were post-graduate students. But now there are no Iraqi students in the Czech Republic because of the visa restrictions here. We know the Schengen system, but the Czech Schengen system seems to me to be no different from the German Schengen system. Students cannot wait for an answer for 3 months when applying for a visa. They apply to Czech universities, and then they are accepted into their post-graduate study programs. But when this happens, when they apply for a visa – three or four months in advance - the Czech embassy in Baghdad assists them, but it does not help. The Ministry of Interior and the foreign police usually do not issue the visa. We know they have restrictions. We respect that very much, but it is hard. There is a kind of cooperation between Czech and Iraqi people. We even have an Iraqi community here in the CR, consisting of about 600-700 people. They are a part of the very good relation between the two nations, but they are becoming old. So we're looking for a new generation…
By now, the Iraqi students, they left the Czech Republic. They went to other countries, mainly European countries. They went to Germany, Hungary, Slovakia, Romania, France, Greece, Italy, Spain, Great Britain, Austria or the Netherlands. This is because the government of Iraq has been allocating large amounts of the national budget to financing post-graduates during the last seven years. For each single student, the funds cover his university tuition, books, fees, and health insurance, plus his accommodation, which all amounts to nearly 1000 dollars. So it's becoming a business. And if he's married it's 2000 dollars. And the costs of schooling for his children and health insurance for the children and the wife are also covered. So this is really becoming a business. I received too many letters from universities offering to accept Iraqis. I always send them to the Iraqi Minister of Higher Education but his office always informs me that it's a pity that there's no cooperation between the two countries that would be related to the issuing of visas for Iraqis by the Czech authorities here in Prague. So the students go to other places. We previously had a cultural attaché in charge of students. He stayed here six years but he didn't obtain any college admissions for Iraqi students, so we closed his office in 2012.


Does it work the other way around? Is there any possibility for foreign students to come to Iraq?

Why not? We are open to foreign students if they want to study in Iraq. We have more than 25 or 30 official universities. In Baghdad itself we have 6 universities. In the other province, the bigger province, Al-Basrah, there are 2, and there are others in other cities of the country.


Are there any English teaching programs or do you have to speak Arabic?

That depends on the field of study. The sciences are mostly taught in English in Iraq, but the human sciences are taught in Arabic. Nevertheless, there are some available courses through which foreigners can learn Arabic. For example, they have such programmes at the universities in Baghdad and some other universities. As for tuition, either the foreign students have to pay their tuition themselves, or it is paid via the bilateral educational agreements that we have with some countries.


Now it's the end of your term. So what are you most looking forward to doing now that you finally have time?

This is a good question. After 46 years of diplomatic service, it is time for me to relax and to find out what to do for the rest of my life. When I settle down, I may start to read the books that I bought in order to help myself to start work on my memoirs. Some of them have been written by international leaders and figures, related to my country and the region as well the events and issues happened whom I witnessed during the last century so that should help me to know and understand why these events happened in Iraq. So before I write, I have to read those. Also, I'll amuse myself by playing tennis, swimming, traveling, and receiving friends. That is the best thing. And I have to come back to this country to see some of my friends, and visit some places that I previously couldn't see because of my duties.


Your career as a politician and diplomat was very long. If you were to pick one or two moments which were the most important for you out of all that time, which ones would they be?

In life, everyone recognizes what is the important moment for them, so it's different from one person to another. Some people love to carry out duties, even though it's not the same for each person, but one should be active and develop skills in order to achieve the goal or ambition that he or she made plans for. When one serves as diplomat, his ambition is to become an ambassador, and in this, I was successful, so this task was achieved. I also achieved the tasks of expanding the relationship between my country and the Czech Republic, making it so that my country would receive high level visitors from the Czech Republic, and sending high level visitors from my country to the Czech Republic. This is what I did, mostly. And the relation is, as you see it now, relaxed.

But in life, it's different, at each certain point in time, you can face or plan for something important. The main important event is when you see your first child being born. This is an important thing - after you get married and so on, this is important. So my first son came when I was young, and I was so happy.

And then if you witness wars in your country, you experience other highly important moments. I witnessed the war in Iraq. I was an eye-witness of the invasion of Kuwait. I was visiting my brother in Kuwait right before the invasion. I arrived one day or two days before the invasion, so I was blocked. So I saw the Iraqi military occupying the country, killing people and looting shops. So this is another important thing.

Then I was at my villa in Baghdad during the war of liberation of Kuwait in 1991, I did not move from my home from January 16th, when the war started, until the end, which occurred in early March. I made my home into a shelter to protect my son and daughter. My son was ten years old, and my daughter was less than three years old. You can imagine what it was like. But my villa was not close to a strategic area… but anything could have happened by mistake. In my native city Najaf, one of the missiles attacked the house of one of my relatives – close to my relative – by mistake. They lost thirteen people. Women and children. Thirteen people in one house. So this might happen, but otherwise I was living and preparing my life. We had enough food and water. It was winter, and it was cold, but I had heating, enough fuel for the heating, and enough gas for cooking. But there was no power. Nothing. No TV, no radio. I just bought a small battery-operated radio in order to listen to news reports of what was going on. So this was a hard life.

Then I witnessed an embargo in Baghdad that lasted for fourteen years. And I witnessed the last war as well. I also had a villa in Baghdad, and that is where I was during these events. So I made a shelter and had food, but life was different.


So hopefully now you will have time for a brighter future? You can now relax and see something more sunny come into your life?

Yes. Brighter days are coming. But we never know what our destiny may bring.


Do you think that your country will also have a brighter future because now it has a lot of international attention, and people are coming to help it?

It's sad to see my country like this. Iraqis were calling the world to assist them against the terrorists, since the beginning. Now the world understands why Iraqis were shouting loudly "Come, those people will not endanger only Iraqis, but will endanger the world". As we see now, those terrorists "in the name of Islam" they are not Muslims. I can assure you that they are not reflecting Islam in any one second they are not reflecting of the Islam, they are only killers. And all this time, the Iraqis desire only to see the country stable, developed, and merged again. The people deserve the achievement of this goal. They are so nice, so active, and so well-educated. Iraqis would never emigrate before the 50s and 60s. We never think of emigrating but now we are forced to. Nevertheless, still we believe that we will eventually have to go back. That's why I will not sell my villa there. Even when my family asked me to sell our villa, I said, "No, I will sell my other property, but not the villa. You have grown up there, and I will go back there.
Interview with...
Hussain Saleh Majeed Mualla, former Iraqi ambassador to the Czech Republic.

Interview made by:

Kristýna Tamchynová