New Issue of the Czech Journal of International Relations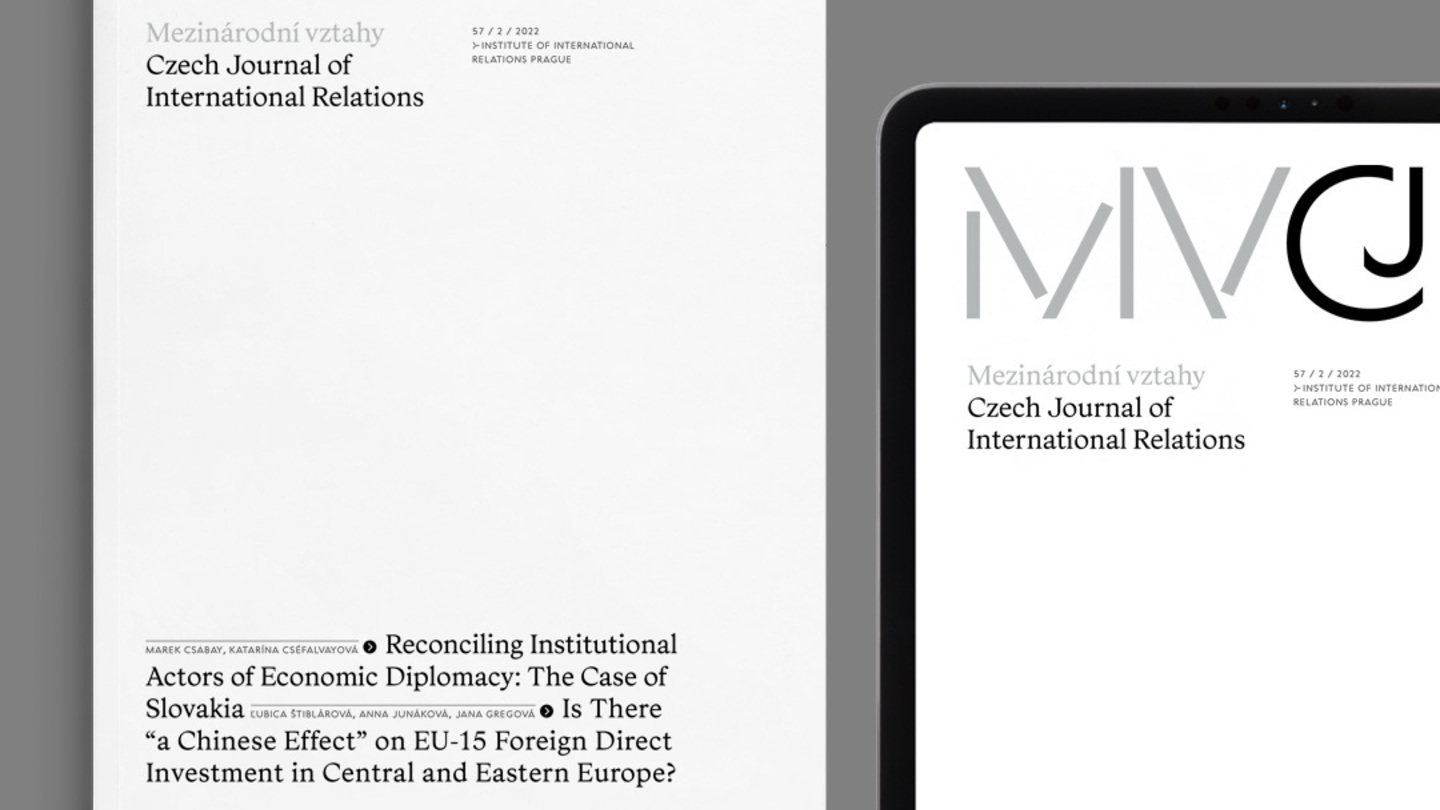 The summer issue of the Czech Journal of International Relations is out. This time, you can enjoy two research articles on economic topics, as well as two book reviews.
Content of the Vol 57 No 2 of the Czech Journal of International Relations
Reconciling Institutional Actors of Economic Diplomacy: Case of Slovakia
The first research article of this issue is written by Marek Csabay and Katarína Cséfalvayová. The authors argue that bureaucratic politics can be the reason for tensions between political power actors in many areas of policymaking. Over the last ten years, Slovak economic diplomacy experienced a path from non-cooperation to cooperation between its institutions. The article describes the reconciliation process and the role of the Government's advisory body, the Council on Export and Investment Promotion, co-chaired by ministers of foreign affairs and economy, within a descriptive case study in bureaucratic politics. It contributes to the conceptual discourse on economic diplomacy, especially with regard to the behaviour of its main power actors and tensions between them.
Is There "a Chinese Effect" on EU-15 Foreign Direct Investment in Central and Eastern Europe?
The second article, written by Lubica Stiblarova, Anna Junakova, and Jana Gregova, focuses on China's expanding influence in the CEE region and empirically verifies the growing concerns among politicians and business managers in Europe about Chinese investment. The conclusions suggest that Chinese Federal Direct Investment does not seem to substitute for investment from the EU-15 market, among other reasons because neither the 17 + 1 Initiative nor the Belt and Road Initiative is active enough to make the region a lucrative place for Chinese economic activity.
The book reviews:
Katarina Kušić and Jakub Záhora (eds.): Fieldwork as Failure: Living and Knowing in the Field of International Relations (review written by Martina Varkočková)
Alpaslan Özerdem and Roger Mac Ginty (eds.): Comparing Peace Processes (review written by Michal Himmer)