01/01/2017
This content is not up to date
Moldova and Bulgaria elections: geopolitical shake-up?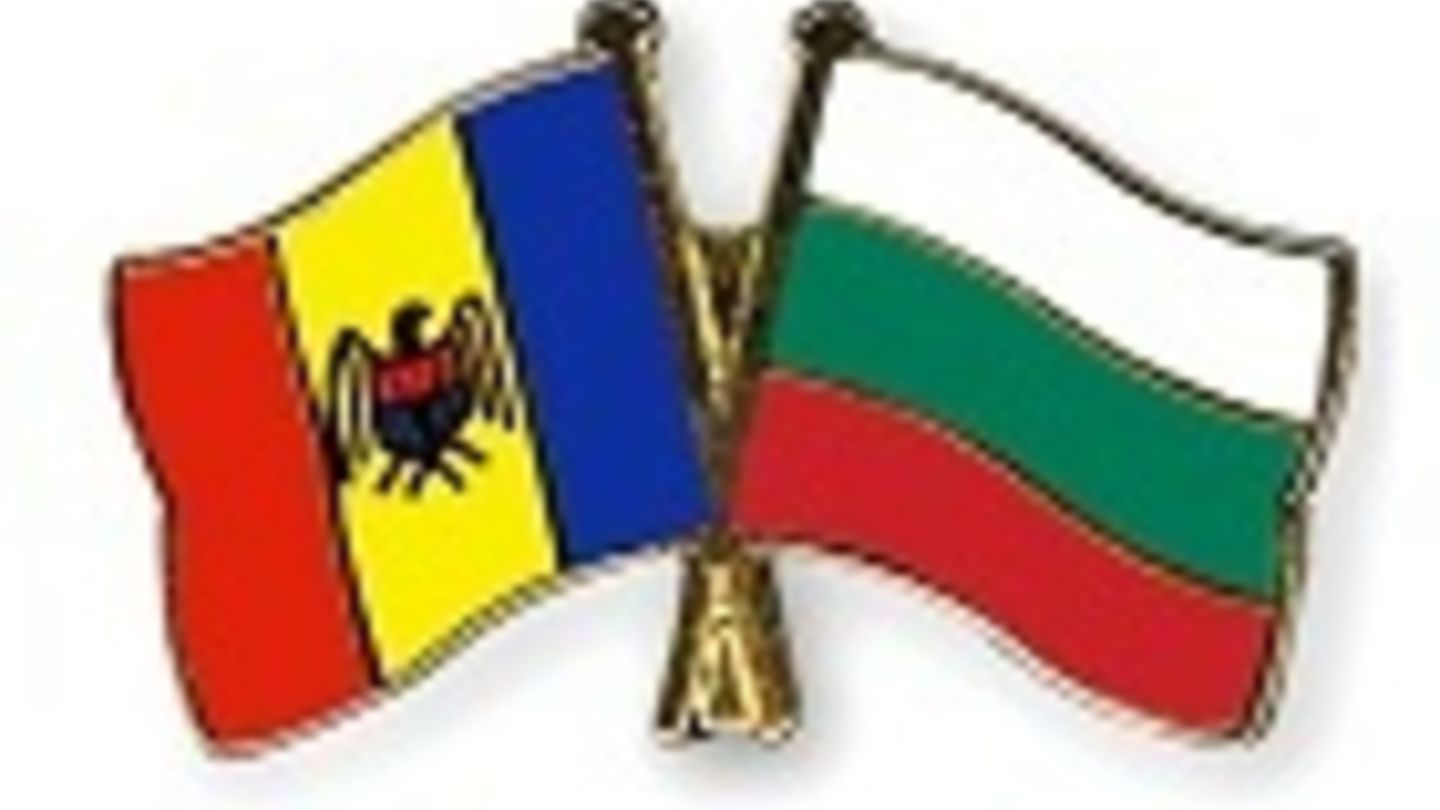 Judging from the headlines, it would seem that on November 13, just a few days after the world was stunned by the victory of Donald Trump in the United States presidential election, Russia gained two new allies in the former eastern bloc – Moldova and Bulgaria. However, the victory of so-called "pro-Russian" presidential candidates should not be reduced to a "West versus Russia" scenario as it has more implications for domestic politics, rather than geopolitics.
The presidential election in Moldova had a high symbolic value, as it was the first direct presidential election since 1996. However, in a country where 49 percent of citizens believe that no politician can be trusted, according to a Barometer of Public Opinion conducted by the Institute of Public Policy, the freedom of choice was not exceptionally appealing. With an average turnout of 50.8 percent in both rounds of the election, anti-corruption and pro-EU candidate Maia Sandu was defeated by Igor Dodon, Chairman of the socialist party PSRM, who won with 52.3 percent of votes.
Further south in Bulgaria, former air force commander Rumen Radev was elected in a landslide victory with 59.4 percent, defeating Tsetska Tsacheva, member of a center-right party GERB, which has dominated parliamentary elections since 2009.
Although polls in the countries expected different results, observers of the political situation in these two countries were hardly surprised. Although both president-elects have been labeled as pro-Russian, with the BBC for example calling Dodon a "Putin-fan", the elections should be seen more in the light of domestic politics, rather than geopolitics, and a more balanced approach to foreign policy, rather than a complete push towards Russia, can be expected.
Corruption and disenchantment as a running theme
While the presidential campaigns in both countries were accompanied with heated discussions and personal attacks, the election results have roots in the domestic political and economic developments of the past three years.
Many Moldovans have still not recovered from the 2014 corruption scandal, in which $1 billion, equivalent to 15 percent of the country's GDP, vanished from the three biggest banks. This has contributed to an economic crisis, rise of inflation by 8 percent and depreciation of the Moldova Leu. For illustration, Moldovan GDP has moved from $5.439 billion in 2009 to $7.985 billion in 2013 and down again to $6.551 billion in 2015. Most importantly, however, it has also led to 100,000-strong protests and a loss of trust in the pro-European government and parties in general. In fact, the most trusted politician in 2016 was Dodon with 8.2 percent.
V knihovně ÚMV najdete k tématu více, například:
ŠUKYTE, Dovile. Economic challenge of Ukraine and Moldova on the way to EU
Více zde
Paradoxically, the victory of Dodon is also a victory of the status quo in terms of elites and corruption. While publicly supporting Sandu, Vlad Plahotniuc, Moldova's leading oligarch, privately backed Dodon because Sandu presented the biggest threat to the post-Soviet oligarchy. Many claim that the public endorsement of Sandu was a strategy to damage her popularity.
The unpopularity of Bulgaria's Prime Minister and leader of GERB, Boyko Borisov, who nominated Tsacheva for the presidency, goes back to February 2013 when he resigned over protests against rising energy prices. Borisov returned in November 2014, but his minority government and appointment of a controversial oligarch, Delyan Peevski, into the position of head of national security agency was highly unpopular and engendered protests. Moreover, in contrast to Moldova, concerns about migration have been resonating greatly among the public. Promising to prevent Bulgaria from becoming a "migrant ghetto" and to revise the Dublin Convention, Radev struck the right cord in a country with 13,000 stranded migrants.
In terms of trust, a similar situation can be observed in Bulgaria as in Moldova. In a 2016 Eurobarometer poll, 79 percent of Bulgarians claimed to distrust the parliament and 82 percent distrust political parties. Thus, Radev presented himself as an anti-establishment candidate able to guarantee security. The final ballot shows that Radev succeeded in his anti-establishment rhetoric as he attracted an immensely varied electorate. Moreover, Radev gained support not only from the Bulgarian Socialist Party (BSP) but also from the Turkish Movement of Rights and Freedoms (MRF).
The EU-Russia Nexus
Both Radev and Dodon support the scrapping of sanctions against Russia and both urge for greater dialogue with Russia, praising Trump's rapprochement rhetoric. However, both president-elects also state that they are mainly pro-Moldova / pro-Bulgaria.
Since 2009, Moldova has been ruled by pro-Western and pro-EU governments claiming to combat widespread corruption and has gradually moved towards the EU. This process culminated with the signing of an Association Agreement in 2014, which engendered a strong reaction from Russia, in the form of an embargo on food products, a heavy blow to country dependent on agriculture.
However, the pro-Western policy and the promise of future EU membership have not managed to liberate the country from corruption and economic hardship and support for such a foreign policy has slumped. According to the Barometer of Public Opinion cited above, support for joining the EU has slumped from 62.9 percent in 2009 to 41.3 percent in April 2016. In contrast, support for joining the Eurasian Customs Union, a move proposed by Dodon, is 52.7 percent. In a pre-election interview Dodon stated that Putin is his role model, echoing views of the Moldovan public, in which 62.1 percent consider Putin trustworthy (compared with 29.7 percent for Merkel or 25.3 percent for Obama, for example).
In Bulgaria, the situation is quite different. Radev's opponents were no less pro-Russian, with Borisov rejecting a proposal for a joint "common NATO fleet" in the Black Sea prepared against Russia in June 2016, for example. Backing Radev, the BSP has appealed to pro-Russian sentiments in the society for years, but its rhetoric has rarely been matched with action. Moreover, Eurobarometer reveals that 51 percent view the EU positively and only 39 percent distrust the EU (with an EU average of 55 percent).
Bulgaria is already a member of the most important western structures, the EU and NATO, and any other situation is 'not an alternative', according to Radev, who studied at the Air War College in Alabama. Furthermore, Bulgaria's government has been working on reducing its gas reliance on Russia by creating a plan for cross-border pipeline routes (Interconnector Greece-Bulgaria; ICGB), which should reduce this reliance from about 90 percent to 50 percent by 2020.
What happens next?
Given the largely ceremonial presidential powers, the early parliamentary elections, expected in spring 2017, will be most decisive for the development of the two countries and the potential power of the president-elects.
The presidential election has thrown Bulgaria into a political crisis, with the ruling party GERB discredited. Radev refused of the incumbent president's offer on forming an interim government, thus delaying PM Borisov's resignation, a promise he made during the election campaign in case of Radev's victory.
Dodon's rhetoric has been stronger. Considering his symbolic presidential powers, he has commented, "we can hold a referendum to dissolve parliament or increase presidential powers". Moreover, should PSRM win a majority in the early parliamentary elections, Dodon would be able to exercise a lot more influence and his rhetoric would become more of a reality. Nevertheless, ECFR analyst Andrew Wilson argues that under Dodon, "Moldova will not rush towards Russia (…) and may return more towards the balancing policy of the Communist leader Vladimir Voronin."
In light of political scandals, security concerns and economic problems, the victory of Dodon and Radev is less of a "pro-Russian" and "pro-Putin" victory and more of a victory of disenchantment and distrust in the ruling political elite. Only in the spring of 2017 may we see a clearer future of foreign policy of both countries, but until then the strategy of both president-elects can be labeled as balancing rather than allying with Russia and the geopolitical implications of the elections should not be overstated.
About the author:
Klara Ovcackova is a Research Assistant at the Institute of International Relations.
Sources:
European Union (2016): Standard Eurobarometer 85: Public Opinion in the European Union, Spring 2016, DOI: doi:10.2775/80525
Gotev, Georgi (2016): Bulgaria refuses to join NATO Black Sea fleet against Russia. Euractiv, 16 June, 2016, accessed November 28, 2016, https://www.euractiv.com/section/global-europe/news/bulgaria-refuses-to-join-nato-black-sea-fleet-against-russia/
Institute for Public Policy (2016): Barometer of Public Opinion, Institute for Public Policy: Chisinau, April 2016, accessed November 26, 2016. http://www.ipp.md/public/files/Barometru/BOP_04.2016_prima_parte_finale-r.pdf
Institute for Public Policy (2009): Barometer of Public Opinion, Institute for Public Policy: Chisinau, November 2009, accessed November 26, 2016. http://www.ipp.md/public/files/Barometru/2009/BOP_noiembrie_2009_Englsih.pdf
Kraev, Kamen (2016): Bulgaria's Looming Instability?, New Eastern Europe, 25 November 2016, accessed on 28 November 2016, http://www.neweasterneurope.eu/articles-and-commentary/2198-bulgaria-s-new-president-what-happens-next%3E/
Tabachnik, Alexander (2016): Presidential election in Moldova: Lessons for the West,
New Eastern Europe, 15 November 2016, accessed on 25 November 2016, http://www.neweasterneurope.eu/articles-and-commentary/2187-presidential-election-in-moldova-lessons-for-the-west
Wilson, Andrew (2016): Dodon's Moldova will not rush towards Russia, European Council on Foreign Relations, 23 November 2016, http://www.ecfr.eu/article/commentary_dodons_moldova_will_not_rush_towards_russia_7190
World Bank (2015), http://data.worldbank.org/indicator/NY.GDP.MKTP.CD?locations=MD