The Transatlantic Security Partnership In Turbulent Times Viewed From Hamburg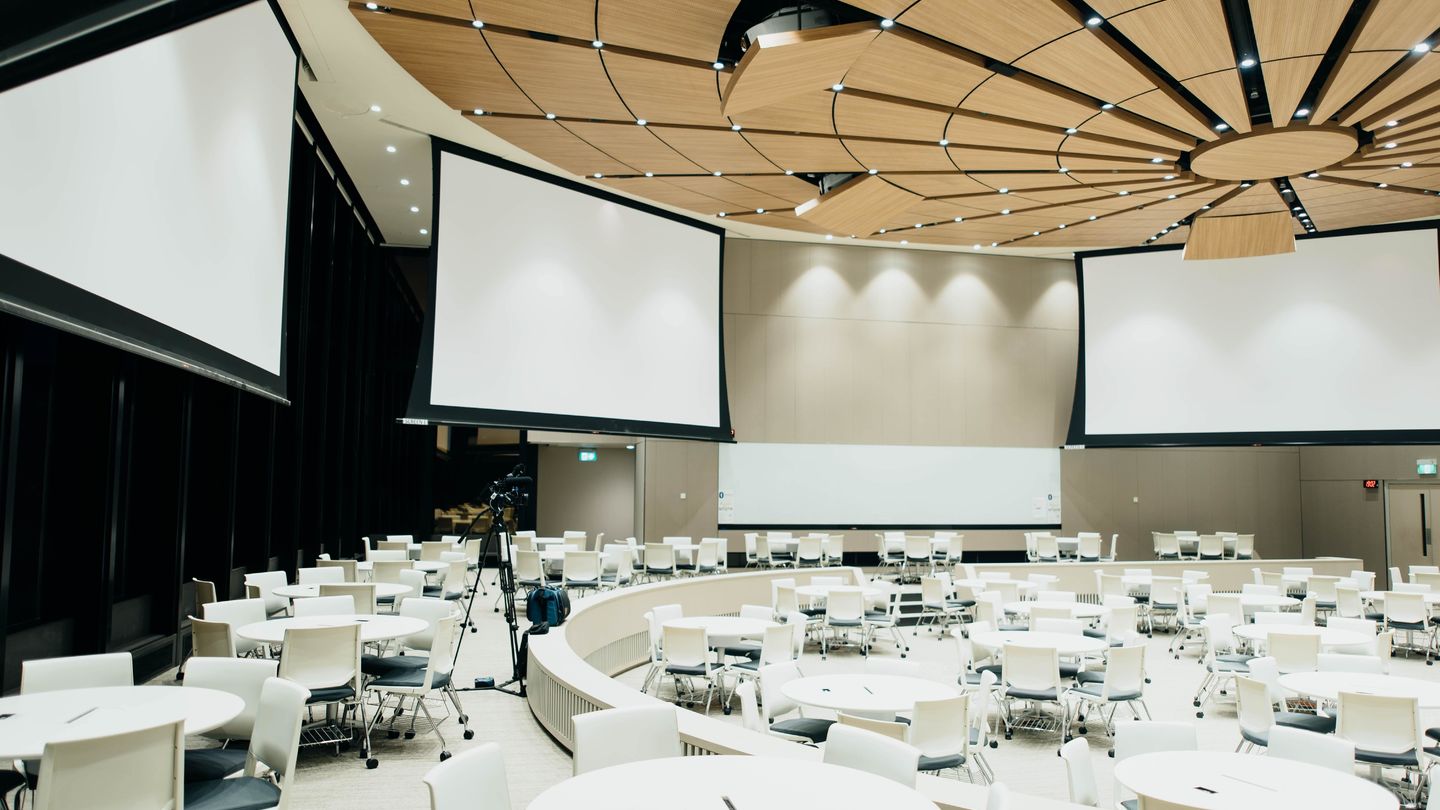 A brief report from a conference FOTAR 2020 (stands for Future of Transatlantic Relations) which took place in the State and University Library in Hamburg, Germany, on Thursday, January 30, 2020.   
The second edition of expert conference FOTAR 2020 (stands for Future of Transatlantic Relations) took place in the State and University Library in Hamburg, Germany, on Thursday, January 30, 2020. The event was co-organized by Europa-Kolleg-Hamburg, a renowned interdisciplinary institute focused on studies and research of the European integration, and by Bundeskanzler-Helmut-Schmidt-Stiftung, a foundation cultivating legacy of former West-German chancellor, coming from the city of Hamburg. As was pointed out at this conference, some of Helmut Schmidt's ideas and political comments are endowed with unceasing validity and can be applied also in our times.
The conference was research-oriented; therefore the floor was given to political analysts representing academia and think-tanks rather than active politicians. Speakers were involved into vivid discussions in the roundtable format, including comments and questions from the audience, instead of individual presentations. The whole program was divided into three thematic panels:
Changing Security Structures: NATO and the Future of European Security
Emerging Security Actors: Transatlantic Responses to a Rising China
New Security Challenges: Transatlantic Cybersecurity Cooperation
The European way towards sustainable security system
The main message, shared largely among the speakers across countries and their political or philosophical viewpoint, is the today´s perceived necessity for the EU to build and maintain its own security and defense structure, capable of providing reliable guarantees for its members. The precise contours are yet to be set up by mutual consultations and political negotiations both on the domestic and the European level. The security policy is usually treated as the most important interest of sovereign states lying in the hands of highest political elites, nevertheless, involvement of wider public into the debates and policy realization can have valuable impacts. In Germany, the public opinion seems to be more favorable towards common European defense solutions than towards NATO framework, stated Janusz Reiter from the Centre for International Relations Warsaw.
The look on the future international order
The fact that the intensity of transatlantic partnership results from willingness of both sides of the Atlantic Ocean is not to be forgotten. We are currently witnessing clearly unilateral and bilateral approach of the Washington administration towards its world partners which causes limited potential of global and multilateral projects, tackling security, global trade or other highly strategic fields. The tendency to keep a rules-based international order seems to be in crisis. The interdependency of security and international trade is inevitable when it comes to China. As Danielle Pletka from American Enterprise Institute remarked, it used to be easier to unify against the Soviet Union in the past, while today the foreign policy of the Western countries is rather diversified and on the EU level far from harmonized.
According to Dr. Henning Riecke from German Council on Foreign Relations, NATO is going to be confronted with several challenges in the nearest future: externally with the tensions from countries in the East, such as Russia, Turkey or Syria, and internally with declining public confidence and some difficulties experienced by member states in fulfilling their budgetary burden-sharing commitments.
To sum it up, the discussion was focused on the position of integrated Europe vis-à-vis NATO: how to find it, how to formulate it and how to keep it alive on the background of diversity of member states policy priorities that is today´s reality.
About author:
Born 1990, finished master studies in International Economic Relations with emphasis on Foreign Trade (degree Ing.) and currently pursuing full-time postgraduate studies (degree Ph.D.) at the Faculty of International Relations, University of Economics in Prague. In her research, she focuses on international coordination of social security for migrant workers and selected recent issues connected to international trade, e.g. the use of electronic documentation or dispute settlement mechanisms.