17/06/2016
This content is not up to date
"Vision for Europe" Award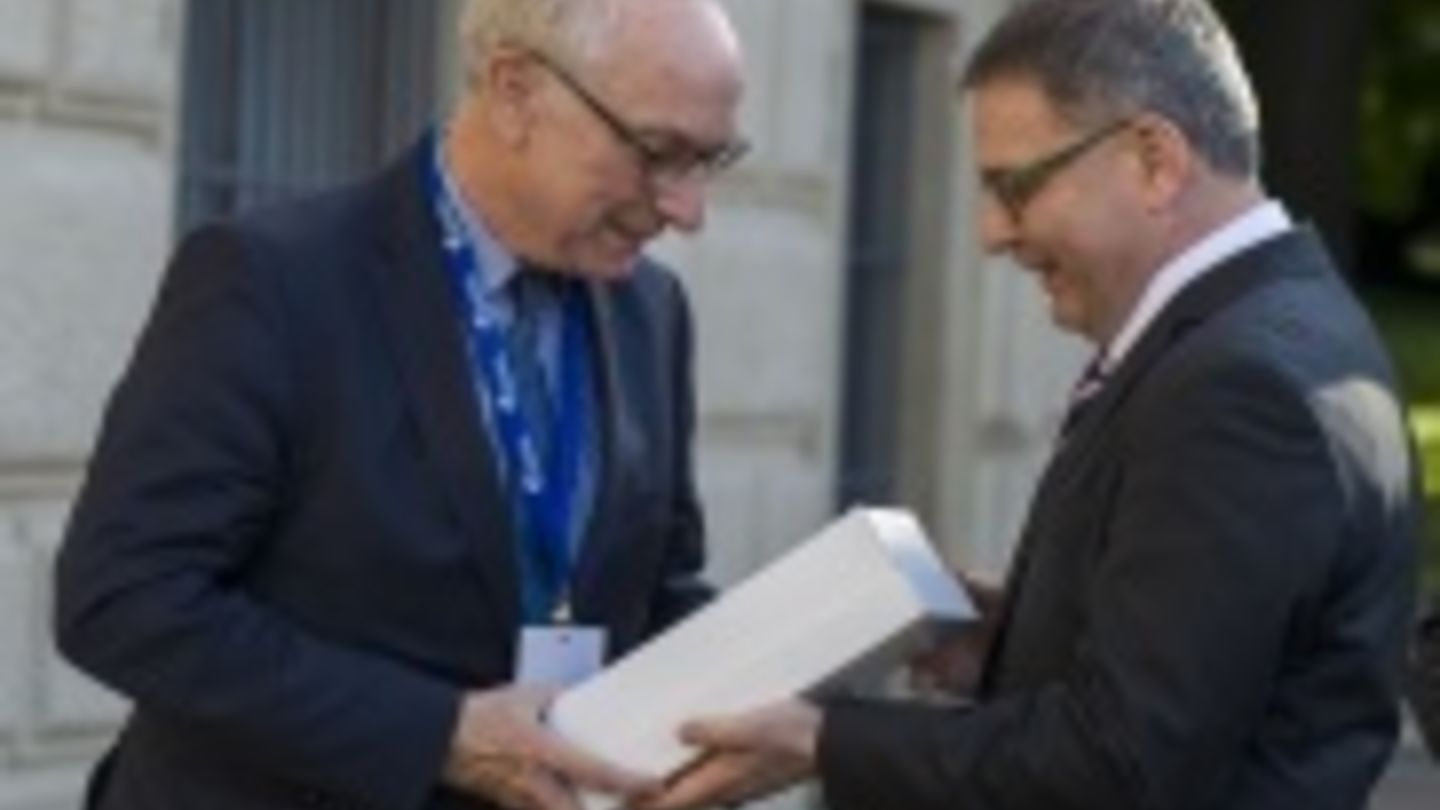 Vision for Europe is the annually bestowed award for distinguished personalities who have, in the course of their lives, devoted substantial energies to the establishment and development of European ideals such as strengthening peaceful cooperation among European nations, developing a fair institutional arrangement of European integration, making European integration more accessible to European publics, and overcoming prejudices and misconceptions related to the integration process.
The awarding ceremony is part of the annual Prague European Summit, and it is accompanied by the European Vision speech, which is delivered by the awardee. Mr. Lubomír Zaorálek, Minister for Foreign Affairs of the Czech Republic and Mr. Petr Kratochvíl, Director, Institute of International Relations Prague had the honor to give this award to Mr. Prof. Dr. Wolfgang Wessels, Professor & Jean-Monnet-Chair, University of Cologne.
Prof. Dr. Wolfgang Wessels holds a Jean Monnet Chair ad personam for Political Science and is Director of the Centre for Turkey and European Union Studies (CETEUS) at the University of Cologne. He has a Master Degree in Economic and Political Science (1973), a doctorate in political science from the University of Cologne (1979) and he received the Venia legendi in Political Science of the University of Bonn in 1990. Since summer 1994, he is chairholder and since 2011, is honored ad personam of the Jean Monnet Chair for Political Science at the University of Cologne. In 2011 he was awarded for 'Lifetime Achievement in Contemporary European Studies' by the University Association for Contemporary European Studies (UACES). In 2015 he was awarded with the "Universitätspreis Forschung" by the University of Cologne for his excellence in research. Prof. Wessels is co-editor of the "Jahrbuch der Europäischen Union" (35th Edition) and the "Europa von A-Z, Taschenbuch der europäischen Integration" (14th Edition) and has published widely in leading journals and edited volumes. He is involved in several research and teaching networks such as THESEUS, PADEMIA and OPAL. He is the Chairperson of the Executive Board of the Institut für Europäische Politik (IEP, Berlin) and of the Executive Board of the Trans European Policy Studies Association (TEPSA, Brussels). Since 2010 he is Vice-President of the German consortium for the foundation of the Turkish-German University, Istanbul. Since 1981 he is Visiting Professor at the College of Europe, Brugge and Natolin. His areas of research include the political system of the European Union, the role of the EU in the international system, the deepening and widening of the EU, modes of governance as well as theories and strategies of European integration.