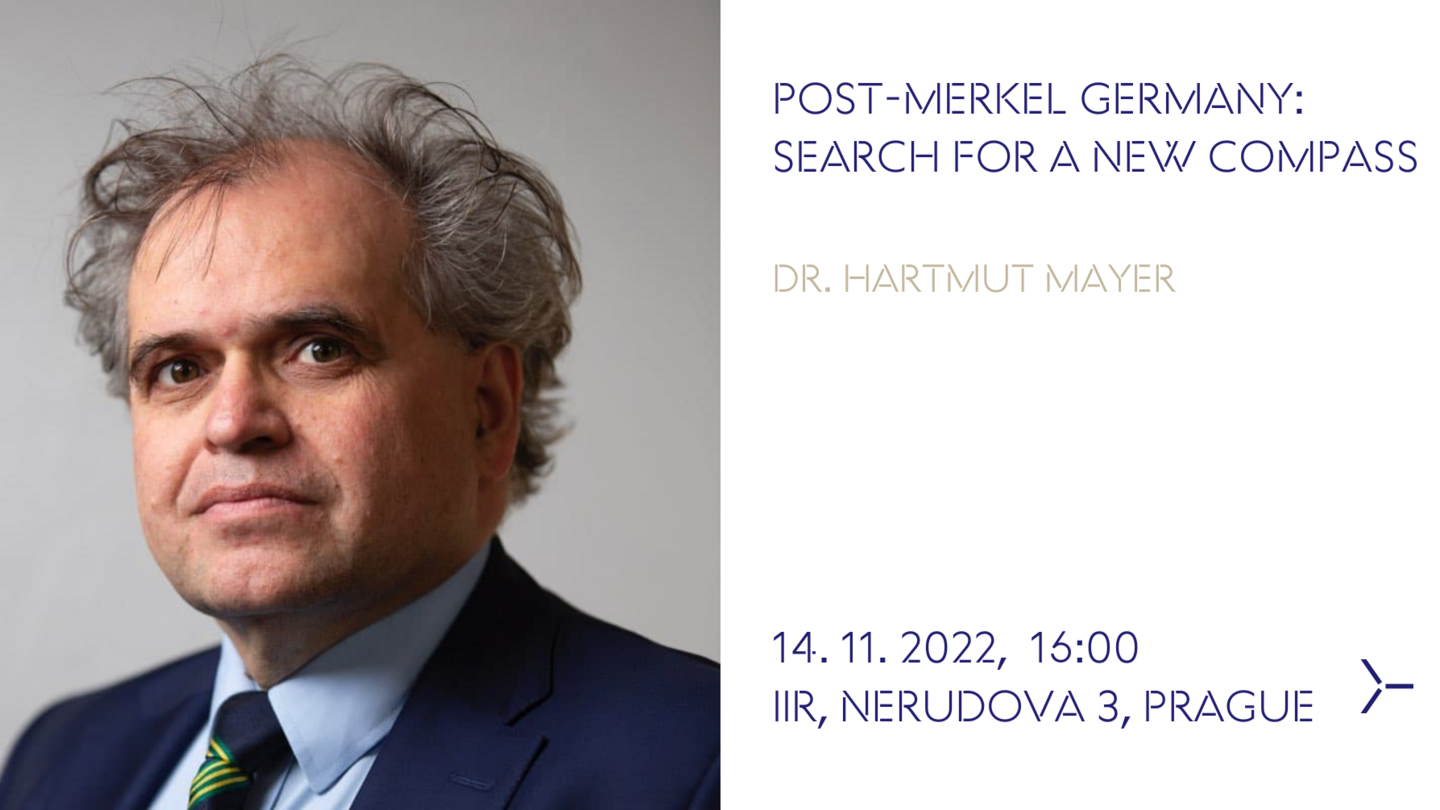 Post-Merkel Germany: Search for a New Compass
We would like to cordially invite you to a talk given by Dr. Hartmut Mayer on the topic of Post-Merkel Germany.
14. 11. 2022 (16:00)
Language: English Institute of International Relations, Nerudova 257/3, Prague
The talk will cover a wide range of domestic and international challenges for post-Merkel Germany. It will include an assessment of the Merkel Era as well as an outlook for the Scholz administration. While the search for a new foreign policy strategy is central, there is also a need for a Zeitenwende at home. The event will invite an open discussion on a variety of topics to evaluate the likelihood of real change in German politics. 
Dr. Hartmut Mayer is the Executive Director of the Europaeum and a Fellow and Tutor in Politics at St Peter's College, Oxford. He is also Adjunct Professor at SAIS Europe in Bologna, Italy. Between 2017 and 2022 he was Director of the European Studies Centre at St Antony's College, Oxford. Since 1997 he has also been Region Head Europe at Oxford Analytica, a global political consultancy. His research interests focus on international relations and its theory, diplomatic history, comparative regionalism, German and EU politics, EU-Asia (particularly, Japanese) relations, and European responses to rising powers.
The event will be chaired by Dr. Jakub Eberle. 
To participate, please register below.