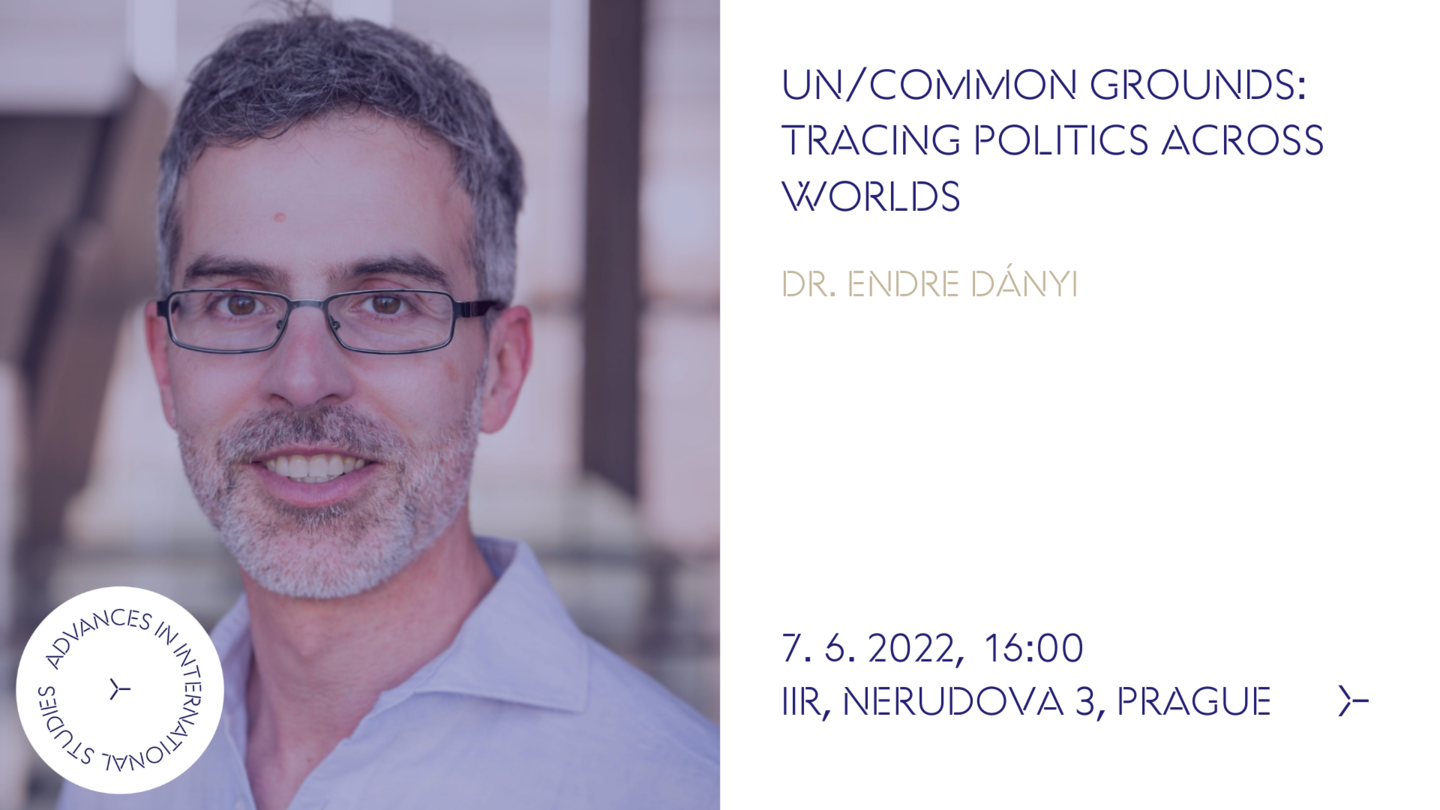 Un/common grounds: Tracing politics across worlds
We would like to cordially invite you to a seminar titled "Un/common grounds: Tracing politics across worlds" which is part of our series Advances in International Studies.
7. 6. 2022 (16:00)
Language: English Institute of International Relations, Nerudova 257/3, Prague
During this seminar, we explore possibilities for reconceptualizing cosmopolitics by focusing on sites and situations where the problem of un/commonality plays a central role. Stemming from ethnographic research, we outline a study of democratic politics that extends beyond the politics of a single world and attends to landscapes of political practice that embed, and sometimes deny multiplicity. We follow the chronological unfolding of our fieldwork in Germany and Australia and trace politics across worlds by telling alternating stories about how commonality and uncommonality are achieved in specific parliamentary settings in Frankfurt, Berlin, Darwin, and Miliŋimbi – a Yolŋu community in the Northern Territory.
Dr. Endre Dányi is visiting professor at the Department of Sociology at the Goethe University in Frankfurt am Main and a university fellow at the Northern Institute at the Charles Darwin University in Darwin, Australia. Inspired by Actor-Network Theory, his research has focused on the places and material practices of democratic politics. In addition to research, Endre has been co-founder and co-editor of an Open Access book publisher called Mattering Press.
This seminar will be chaired by Dr. Linda Monsees.
4/4 ADVANCES IN INTERNATIONAL STUDIES
This seminar is part of Advances in International Studies is the IIR's flagship series of academic talks. We invite both established and emerging scholars who make a novel or unfamiliar contributions to our understanding of global politics. Each session will consist of an introductory talk and will be followed by an open discussion in a seminar setting.
To participate, please register below