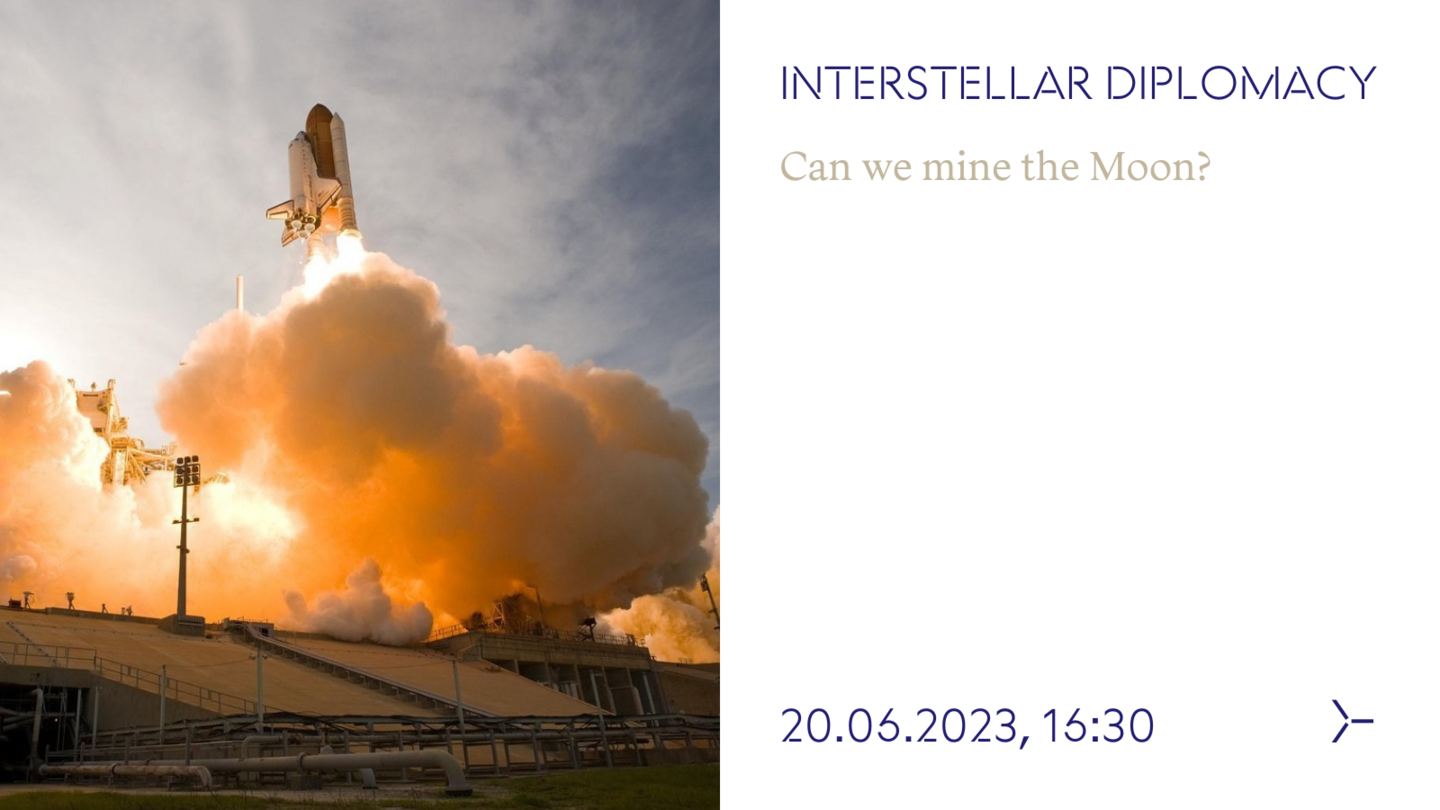 Interstellar Diplomacy: Can we mine the Moon?
The Institute of International Relations Prague is pleased to invite you to the event titled 'Interstellar Diplomacy: Can we mine the Moon?' featuring renowned scholar Michael Byers, discussing global challenges in outer space governance.
20. 6. 2023 (16:30)
Language: English Institute of International Relations Prague, Nerudova 257/3
Can we mine the Moon? Will space debris prevent future launches? Can Elon Musk really colonize Mars?
All of these questions are highly pertinent today. For space has become a very busy place, with 180 launches occurring in 2022 alone. It is an important part of the global economy, involving nearly half-a-trillion dollars of activity annually. It is also increasingly militarized, through the heavy use of Earth imaging and communications satellites and the related development of anti-satellite weapons. At the same time, space still sees considerable cooperation, including between the United States and Russia on the International Space Station. And now, rapid technological developments such as reusable rockets are opening the door to space mining and the future human settlement of other celestial bodies. All these developments create challenges for national and international policymakers. They also cast new light onto the disciplines of international relations and international law and their traditional problems and theories.
Dr Michael Byers holds the Canada Research Chair in Global Politics and International Law at the University of British Columbia. He also co-directs the Outer Space Institute, a global network of space experts united by their commitment to transdisciplinary research that addresses grand challenges in the use and exploration of space. His work focuses on Arctic sovereignty, climate change, the law of the sea, the laws of war, and Canadian foreign and defense policy. Dr Byers has also been involved in Canadian politics and actively participated in the public debate. Dr Byers has been a Research Fellow at Oxford University, a Professor of Law at Duke University, and a Visiting Professor at universities in Cape Town, Tel Aviv, Norway, and Russia. One of his books - International Law and the Arctic - won the 2013 Donner Prize. Most recently, he has co-authored a new book – Who Owns Outer Space? – with astrophysicist Aaron Boley, published by Cambridge University Press.