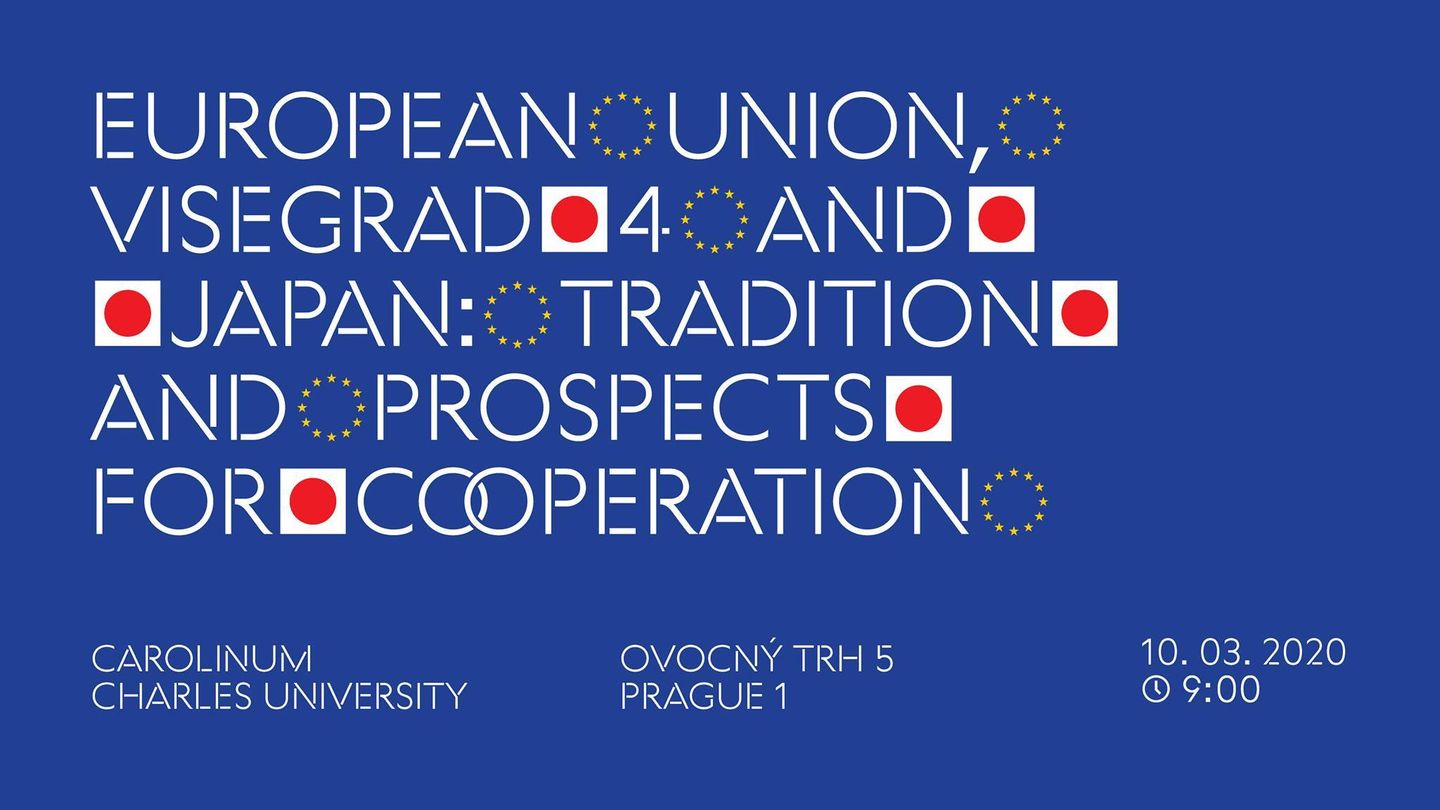 European Union, Visegrad 4 and Japan: Tradition and Prospects for Cooperation
The IIR was pleased to invite you to the one-day international seminar focused on the tradition and cooperation between Europen Union and Japan, including also the Central and Eastern Europe (CEE). It took place on March 10th in Karolinum, Ovocný trh 560/5, 110 00, Prague - Stare Mesto.
10. 3. 2020 (9:00)
Carolinum, Charles University in Prague, Ovocný Trh 5, Prague 1
This seminar was held at the occasion of the 100th anniversary of establishing the diplomatic ties between Czechoslovakia and Japan, and on the Czech V4 Presidency. The key idea was to promote dialogue and cooperation between Japan, EU and V4 states in the multilateral and regional context, and to address the key issues for deepening mutual knowledge and communication.
The seminar was organized into two panels attended by Japanese as well as Central Europen scholars, diplomats, and media professionals.
Video 1
Video 2
Video 3
Video 4
Video 5
Auspice
Embassy of Japan in the Czech Republic