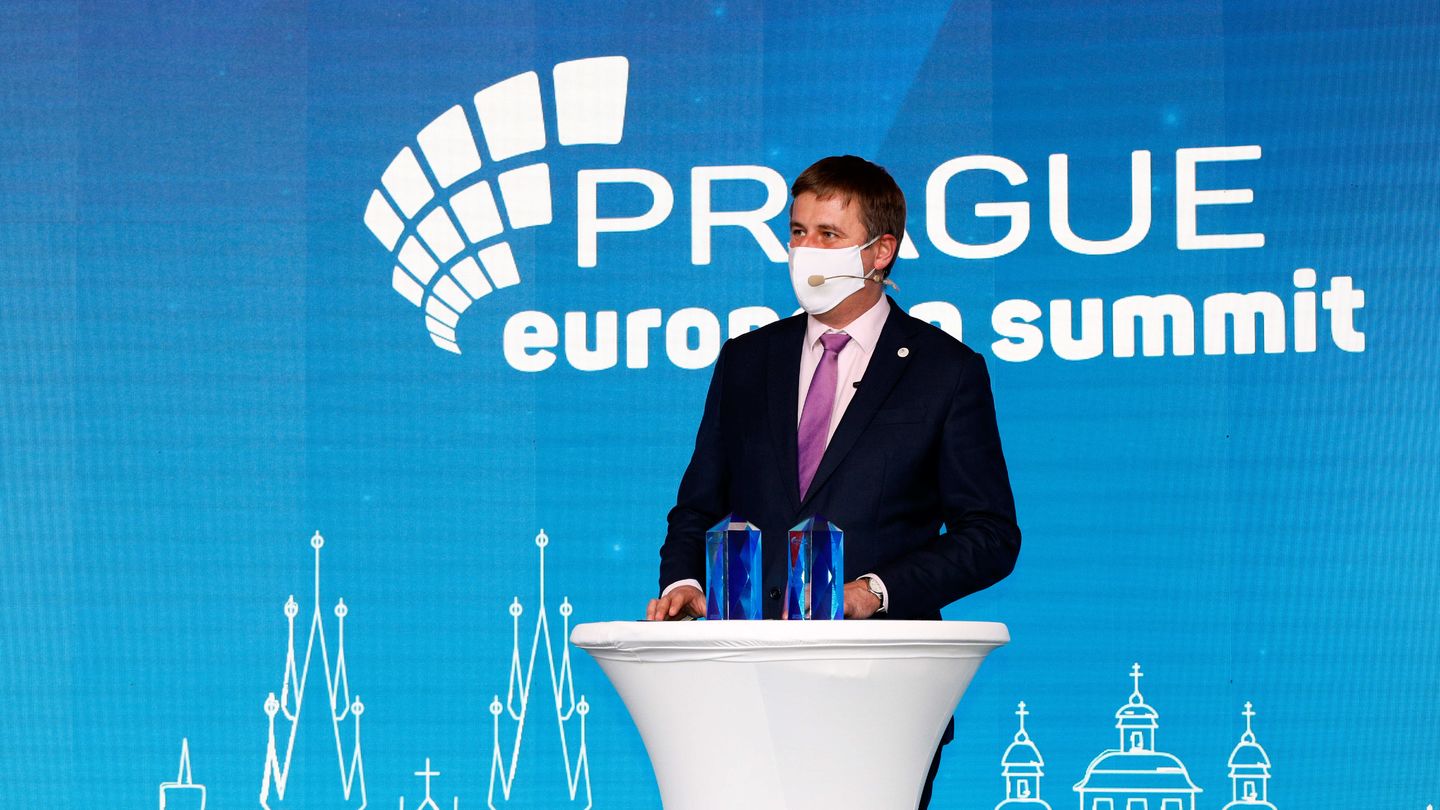 Prague European Summit 2020
The sixth edition of the Prague European Summit was held on 18–19 November 2020 in Prague's Czernin Palace – with climate change as a spotlight topic. Besides that, the 2020 conference focused on EU leadership & security challenges, new technologies & digital age, current economic & foreign policy challenges, and finally the impact of various policies on the European society.
18. 11. 2020 (9:00)
Czernin Palace, Loretánské náměstí 5, 118 00 Praha 1 – Hradčany
More information about the programme is available here.
The high-level conference is organised by EUROPEUM Institute for European Policy and the Institute of International Relations Prague with the institutional support of the Ministry of Foreign Affairs of the Czech Republic, the Office of the Government of the Czech Republic and the Representation of the European Commission in the Czech Republic.
Auspice
Ministry of Foreign Affairs of the Czech Republic, the Office of the Government of the Czech Republic and the Representation of the European Commission in the Czech Republic