Interview with Think Visegrad visiting fellow Dorina Baltag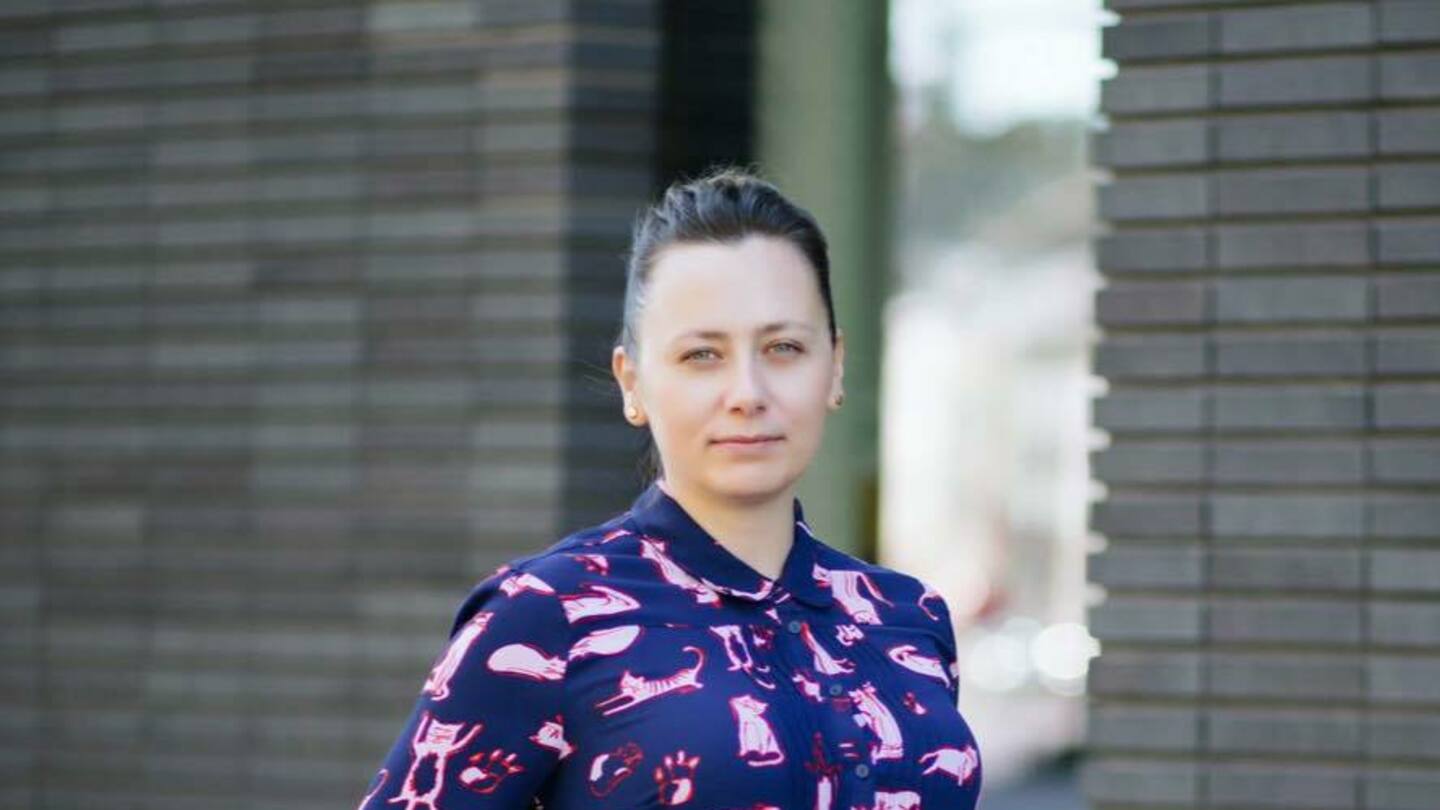 We sat down for a short interview with Dr Dorina Baltag, who is currently visiting the IIR-Prague under the Think Visegrad Fellowship scheme.
Hello Dorina and thank you for your time. My first question is - how do you explain your research to people outside of the academic sphere?
Dorina Baltag: This is a very good question. I usually tailor my message to my audience. If I want to explain what my research entails to people working in governmental and non-governmental institutions than I explain that without examining the practice of diplomatic efforts done by the European Union in Eastern Partnership countries (such as Moldova, Ukraine or Belarus), we will continuously be focusing on what the EU says without considering what it actually does. This is of utmost importance because it allows them to evaluate the performance of the EU: whether its instruments, such as the EaP, for instance, are fit for purpose and whether member-states are putting their money where their mouth is. If I talk among family and friends, the latter is the obvious argument – usually citizens want to know that their governments spend their tax money in a sustainable manner and that the EU budget is spent to address countries that struggle when it comes to achieving democratic standards according to set objectives. Hence my research on EU diplomacy in Eastern Europe and the democratization efforts of EaP countries like Moldova provides them with a substantiated argument on keeping both sides committed and accountable – the EU and the EaP countries.
What was the motivation for choosing IIR as a visiting fellow and how was the process?
The Think Visegrad fellowship appealed to me because it offers the opportunity to taste the world of think-tanks and I can translate my research findings into a policy paper. I am happy that IIR chose me during such a competitive process, and I get the chance to increase awareness about the resilience of the Eastern Partnership and the role of Visegrad countries among professionals and the general public. Moreover, via this Fellowship, I am part of the V4 Think Tank Platform, hence you are immediately connected to a network of think-tanks and your research results become available to a bigger group of stakeholders in the V4 countries.
What are your first impressions of IIR as a research institution?
I like the diversity of topics and researchers at the Institute and the engagement that my IIR colleagues have with fellow academics as well as with diplomats and citizens through their events, research outputs and the expertise they provide.
What do you plan to do here, meaning what can people look forward to? Paper, workshop?
As a Think Visegrad Fellow I will be working a policy paper and the results will be delivered during a workshop hosted by IIR mid-December. The aim of my research project is to assess the resilience of the Eastern Partnership (EaP) and emphasize the role of the Visegrad countries in this.
You personally engage in philanthropic activities, which come from your own personal life experience. Could you tell us more about it?
Outside of academia, I am involved in two different communities as a way of "giving back" to my home country, Republic of Moldova. Ten years ago, I founded Noroc Olanda, a grassroot initiative of Moldovans residing in the Netherlands, where I am personally involved in promoting Moldova abroad through its people as well as consulting different European and Moldovan stakeholders in sustainable ways of transforming brain drain into brain gain.
The other community where I dedicate my time is Run Pink Moldova, an initiative group that assists women and their families in their (breast) cancer journey. As a cancer survivor myself I knew that I was lucky that my cancer story happened in the Netherlands. When I was ready, I transformed my horror story into a beautiful journey: in 2017 I initiated yearly summer camps to address the invisible aspects of this illness, our mental wellbeing, an aspect not addressed by the medical system in Moldova. At these retreats women go to group therapy as well as learn yoga, meditation, and other therapeutical tools such as journaling.