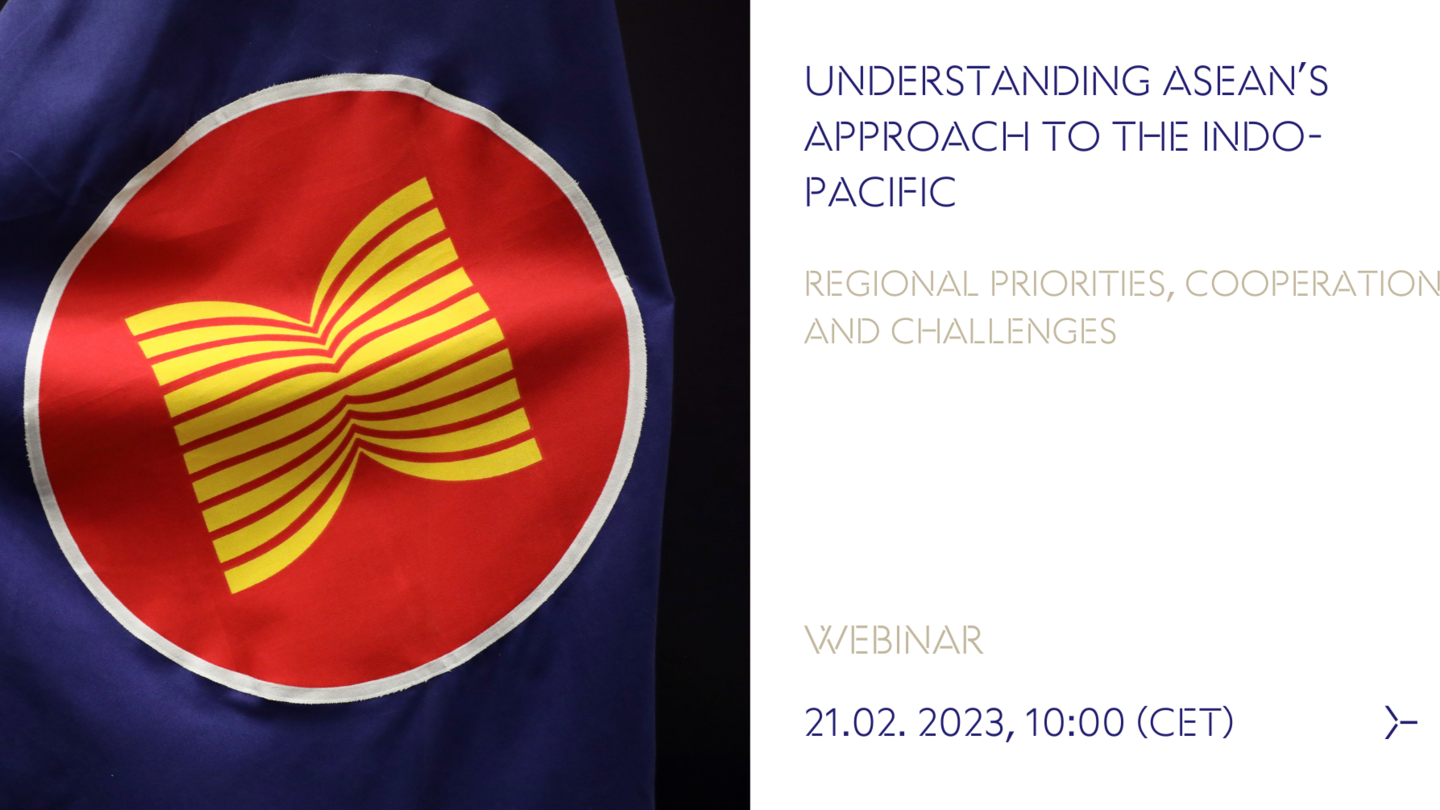 (ONLINE) Understanding ASEAN'S Approach to the Indo-Pacific: regional priorities, cooperation and challenges
Institute of the International Relations Prague invites you to an online webinar dedicated to building on the recent activities of the 2022 Czech EU Presidency and the priorities outlined in the Strategy of the Czech Republic for Cooperation with the Indo-Pacific "Closer than We Think".
21. 2. 2023 (10:00)
ZOOM (link will be sent upon registration)
To achieve the maximum synergy between the interests and priorities of the Czech Republic in the Indo-Pacific and the framework of EU relations and policies, it will be crucial to make use of existing states of the Association of Southeast Asian Nations (ASEAN). 
The speakers will respond to questions related to regional & international issues, economic cooperation and trade, ASEAN centrality and key players in the region.
The main purpose of the discussion is to achieve a better understanding of ASEAN, but also of individual countries, with a special focus on Thailand, and to outline how external partners, such as the Czech Republic, could support and undertake substantive and tangible cooperation on agreed areas. 
Speakers:
Dr. Piti Srisangnam, Executive Director of the ASEAN Foundation (Jakarta, Indonesia); Faculty of Economics, Chulalongkom University (Thailand)

Chaired by Alica Kizeková, Researcher, Institute of International Relations Prague
The seminar will take place on Zoom, where participants can actively join the debate. The seminar will be live-streamed on our Facebook page. To participate, please register below.