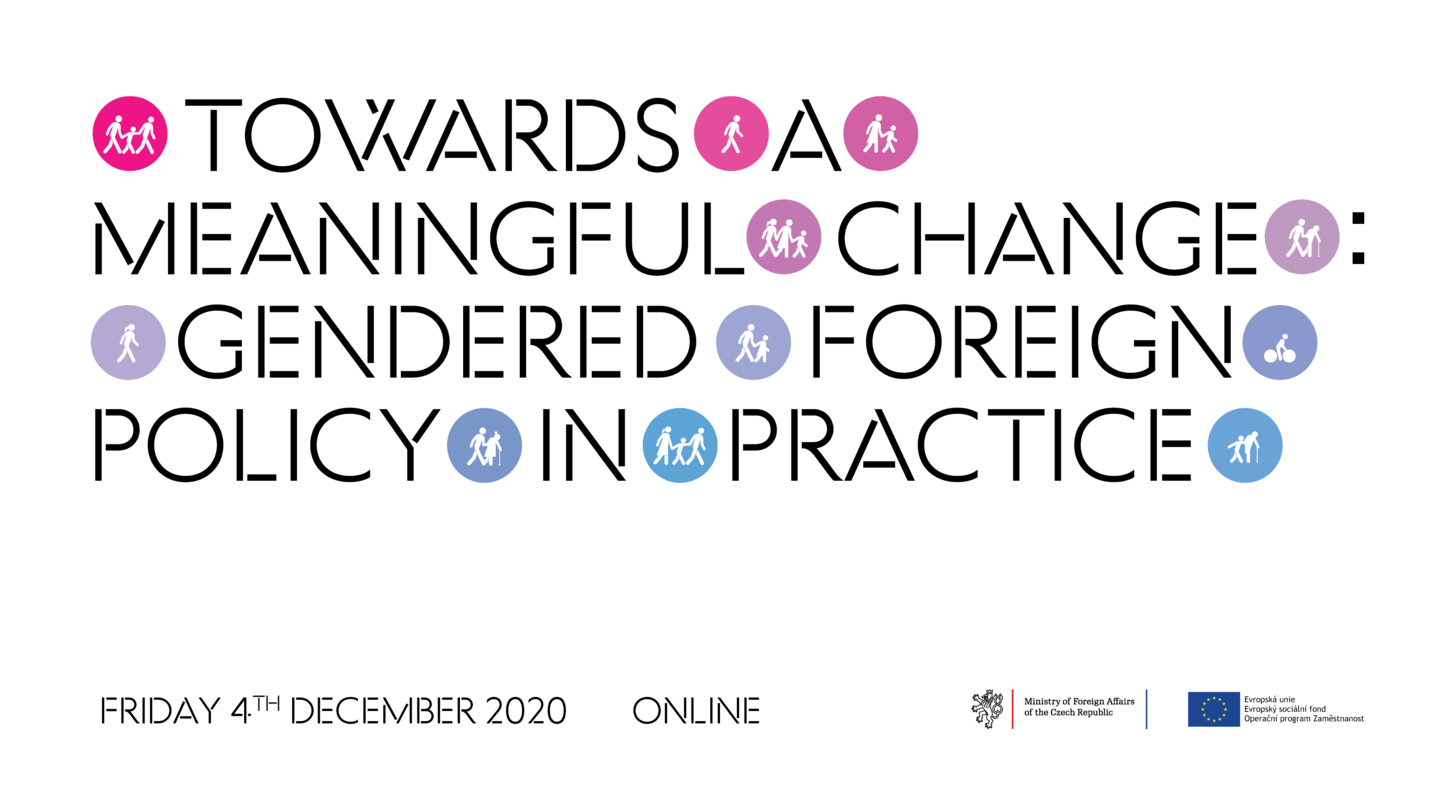 Towards a Meaningful Change: Gendered Foreign Policy in Practice
Save the date for the online conference "Towards a Meaningful Change: Gendered Foreign Policy in Practice" under the auspices of the Czech Minister of Foreign Affairs Tomáš Petříček.
4. 12. 2020 (10:00)
Language: English ONLINE
The Czech Republic embraces international gender norms, but the path from formal approval to gender sensitive foreign policy is rather complex and complicated. This conference focuses on "the day after", namely on the everyday and institutional aspects of advancing gender norms in practice, while it is also reflecting on the contemporary challenges of the global backlash on women's rights and the gendered impact of the COVID-19 pandemic. What mechanisms, setups, or procedures can contribute towards a meaningful and visible change in the practice of foreign policy? The conference will be launched with a series of high-level political and scholarly interventions. In the following panel discussions, distinguished speakers from around the world will offer diverse perspectives on the issues of the advancement of the women, peace and security agenda, women's empowerment and gender equality in development cooperation, and the international dimension of tackling gender-based violence and supporting sexual and reproductive rights. Far from treating gender and women's rights as a nuisance, we invite you to register to the conference and submit your written or video enquiry to our distinguished quests.
Opening Remarks and Keynote Speech
Advancing the Women, Peace and Security Agenda
Women's empowerment and gender equality in the practice of development cooperation
From empowerment to development
Auspice
Ministry of Foreign Affairs of the Czech Republic