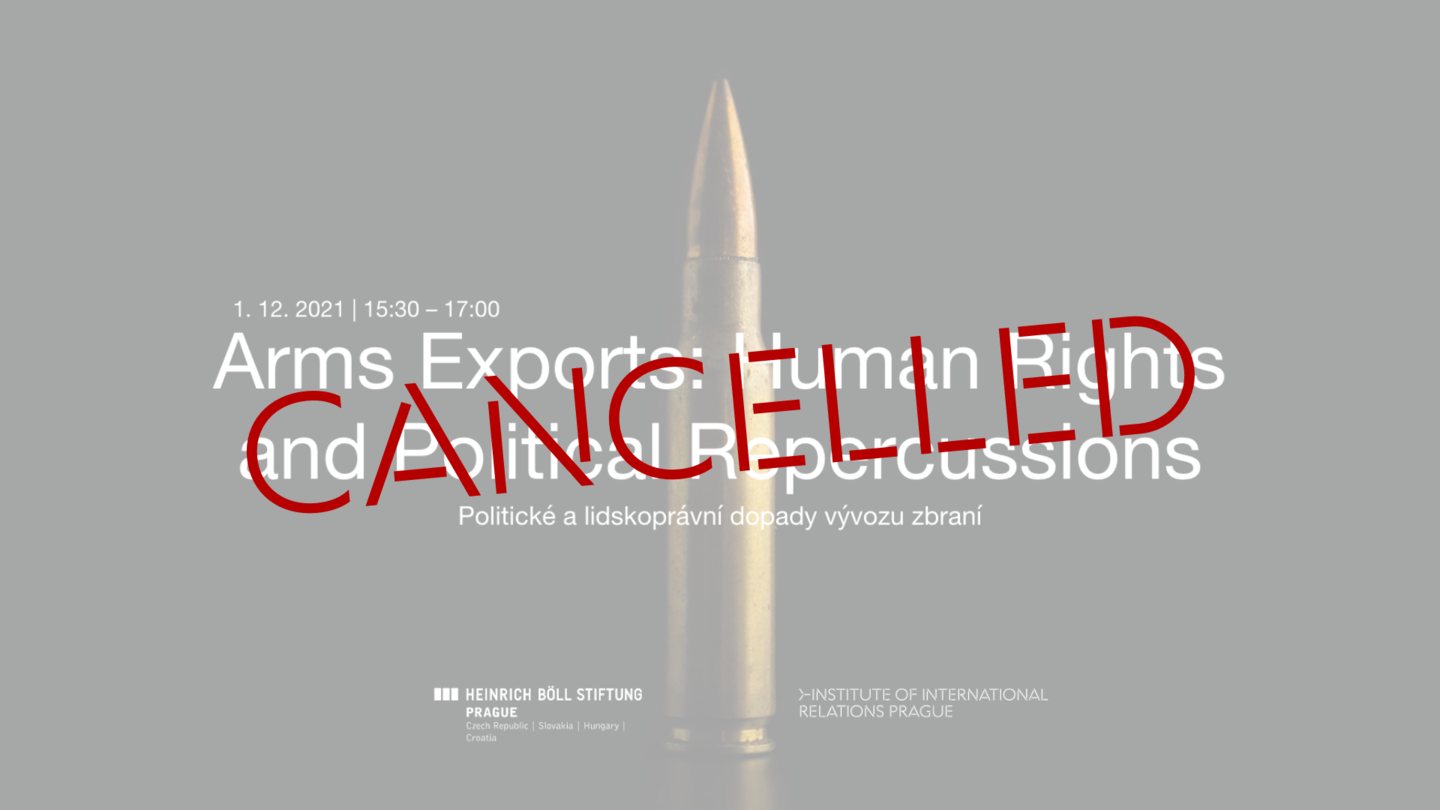 CANCELLED: Arms Exports: Human Rights and Political Repercussions
The export of military materiel and weaponry is a business unlike any other. Economic aspects closely intertwine with geopolitical interests and with wider moral and political questions.
1. 12. 2021 (15:30)
ZRUŠENO Language: Czech, English
Supplying weapons can contribute to human rights violations, maintaining repressive regimes in power, and prolonging conflicts and wars or instability regionally. For that reason the arms business is subjected to regulation at the domestic and international levels. Arms exports are subject to licensing proceedings that involve assessing the impact a trade could have exactly, for example, on human rights or regional stability in the place being supplied.
How are assessments of arms exports undertaken in the Czech Republic and elsewhere in the EU with regard to their impacts? How are economic considerations taken into account? How is the Czech emphasis in foreign policy on human rights, as is traditional, taken into account? How do arms exports contribute to gender-based violence, and what can be done about it? Should the EU play a greater role in regulation?
This debate is cancelled due to the worsening situation regarding the infectious disease covid-19. Thank you for your understanding.

See you soon at one of our future events.

Auspice
The event is co-organised by the Heinrich Böll Foundation and the Institute of International Relations Prague.