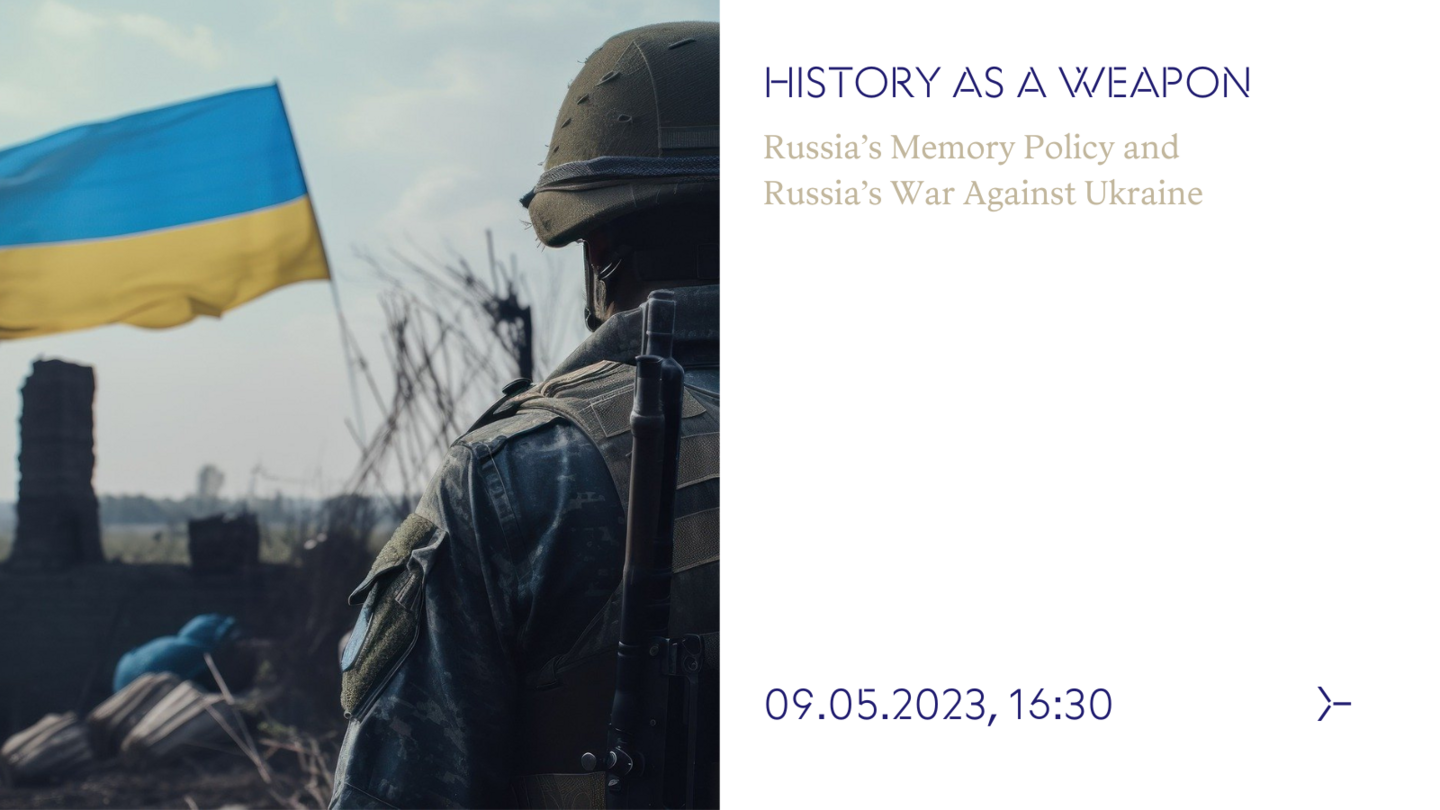 History as a Weapon: Russia's Memory Policy and Russia's War Against Ukraine
The Institute of International Relations would like to cordially invite you to the seminar titled 'History as a Weapon: Russia's Memory Policy and Russia's War Against Ukraine' with Dr Alina Cherviatsova.
9. 5. 2023 (16:30)
Language: English Institute of International Relations Prague, Nerudova 257/3
On 24 February 2022, Russia launched a full-scale invasion of Ukraine. To legitimize its aggression, the Kremlin refers to history and 'historical rights'.
The seminar provides a critical reflection on the role of the so-called 'historical truth' for Russia's internal and external politics. It explains the meaning of the main historical narratives – 'Russia's historical lands', 'historical unity between Russians and Ukrainians', 'the Great Patriotic War', 'the myth of a royal gift (Crimea)' – and how these narratives are employed in the ongoing war against Ukraine. In addition, the lecture provides an analyses of Russia's memorial legislation ('memory' laws) as a tool of memory policies.
Alina Cherviatsova is Marie Sklodowska-Curie Research Fellow at the Human Rights Center, Ghent University. She is a coordinator of the Jean Monnet Module "On-line UGent Academy for Ukrainian Lecturers: EU Law and Policy". Dr Cherviatsova has been awarded research fellowships from the Alexander von Humboldt Foundation, the Max Planck Institute of European Legal History, the Max Planck Institute for Comparative Public and International Law, the University of Turin, the University of Cambridge, and the University of Toronto. Before joining Ghent University in May 2021, she was Associate professor of the V.N. Karazin Kharkiv National University, teaching international law, comparative public law, constitutional law of Ukraine, and human rights.