Israel's Balancing Act over Russia and Ukraine Cannot Last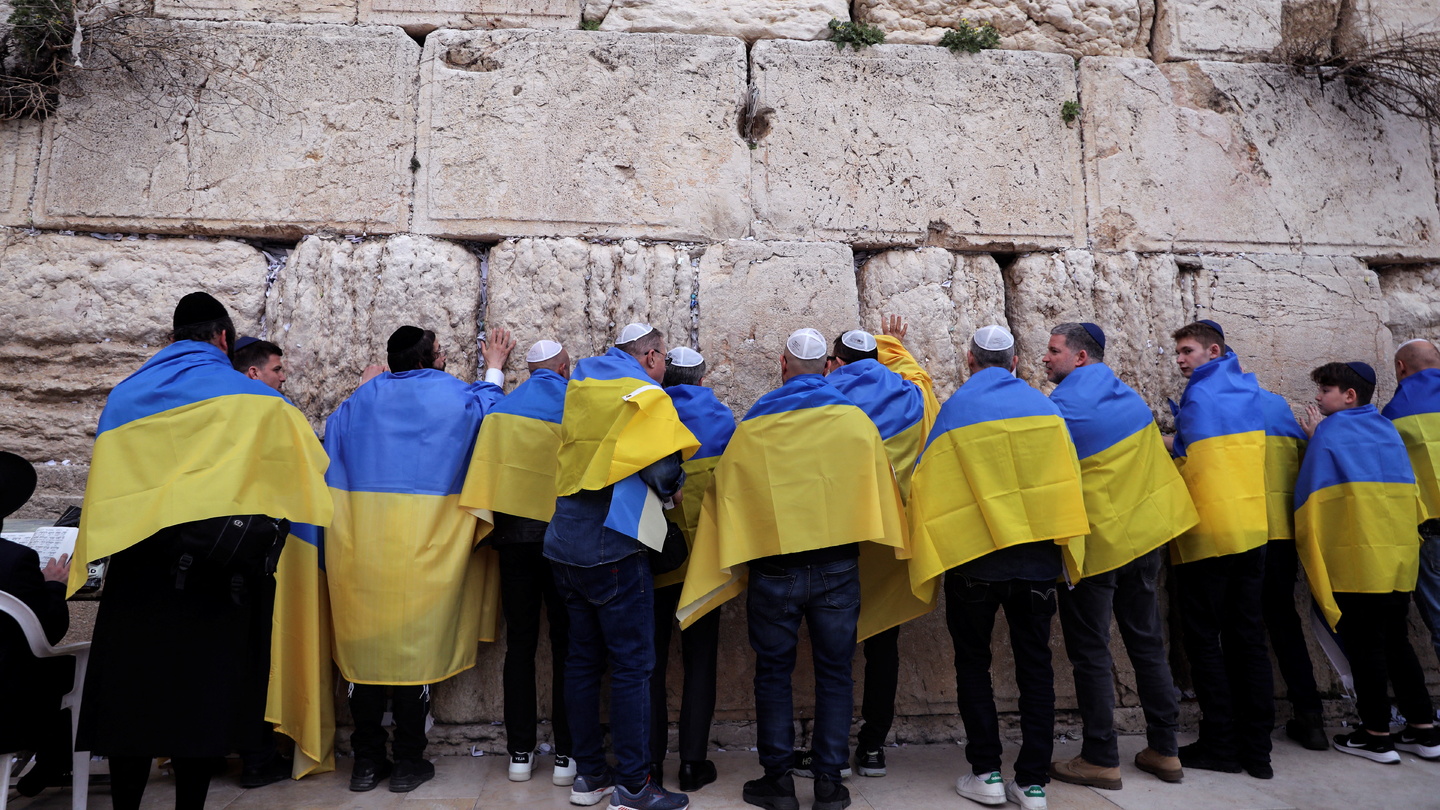 Russia's invasion of Ukraine has put Israel in a particularly awkward position. Israel has sought to avoid taking sides in the war between Russia and Ukraine. It has close ties with both countries but has shown a deep reluctance to take a stand against Russia.
Since Russia's invasion of Ukraine, Israel has sent humanitarian supplies to Kyiv but has withheld arms supplies. The media has reported that Israel blocked the transfer of its Iron Dome missile defence system to Ukraine, although Iron Dome would have been of little use in addressing the threat from Russian missiles, as the Ukrainian ambassador in Israel has pointed out. The strongly pro-Israel Republican senator, Lindsey Graham, claimed that Ukraine had called on Israel to send it anti-tank Stinger missiles but it declined. Israel voted against Russia in the UN General Assembly vote on 2 March but pointedly sent its deputy permanent representative to the debate instead of its ambassador Gilad Erdan, possibly to downplay the significance of its action.
Why Israel is Reluctant to Side Against Russia
Israeli policy is influenced by the fact that the 200,000 Jews remaining in Russia could be in difficulty if a hostile climate develops between Israel and Russia. It would also want to ensure that many of the 200,000 Jews in Ukraine are able to emigrate to Israel without Russian interference. The bigger concern, however, is Russia's presence in Syria. Israel views Iran's influence in Syria as a grave threat and fears that defying Russia would lead to a vindictive Moscow constraining Israel's freedom of action in its attacks on Iranian positions and its ability to interdict weapons supplies to Hezbollah on Syrian territory.  Ever since Russia intervened to save the Assad regime in Syria, Israel has had to coordinate its military actions with Moscow against Iran and Hezbollah.  The former prime minister Binyamin Netanyahu visited Russia on numerous occasions to secure understandings with Vladimir Putin over Israel's red lines in Syria.
Over the past eight years, Israel has exerted great efforts to stay on the right side of the Kremlin, even at the expense of its relations with Western allies.   Israel's diplomats stayed away from a key UN General Assembly vote in March 2014 condemning Russia's annexation of Crimea, in spite of U.S requests for Israel to vote for the motion.
The former Soviet dissident and human rights icon Natan Sharansky has argued that Israel must take "a clear moral stand" over Russia's actions in Ukraine.  Yet he remains a lone voice in Israel for now. Israel's foreign minister Yair Lapid issued a strong condemnation of Russia at the outset of the fighting but prime minister Naftali Bennett has been obsequious towards Putin, refusing to condemn Russia.
No doubt, Israel also wishes to avoid attracting accusations of hypocrisy since it is an occupying power in the West Bank. As former prime minister Ehud Olmert puts it,  "How can Israel condemn the Russians when they deny another people's right of self-determination for fifty-five years?" On the other hand, Russia has never had a problem in condemning Israel for "indiscriminate use of force" against the Palestinians at a time when it was complicit in atrocities against the civilian population in Syria.
Israel Cannot Afford to take its Closest Ally for Granted
The United States, Israel's closest ally, has made its displeasure over Israel's position clear. Ukraine's disappointment also compounds Israel's discomfort. On 2nd March, President Volodymyr Zelensky issued a powerful emotional call to Jews around the world to take a stand against the war: "I am now addressing all the Jews of the world. Don't you see what is happening? That is why it is very important that millions of Jews around the world are not silent now. Nazism is born in silence." There can be little doubt that the Ukrainian leader's message was also intended for an Israeli audience.
Israel has offered its services as a mediator between Russia and Ukraine but this reinforces the impression that it is in an awkward spot and trying to put a positive spin on its reluctance to take sides. As the war intensifies and the casualties mount, Israel will face growing US pressure to join the sanctions campaign against Russia at the very least. The brutality and unpredictability of the Putin regime demonstrate that Israel cannot rely on Russia. Nor can it take Washington for granted.