Why there has been no general election in Malaysia yet?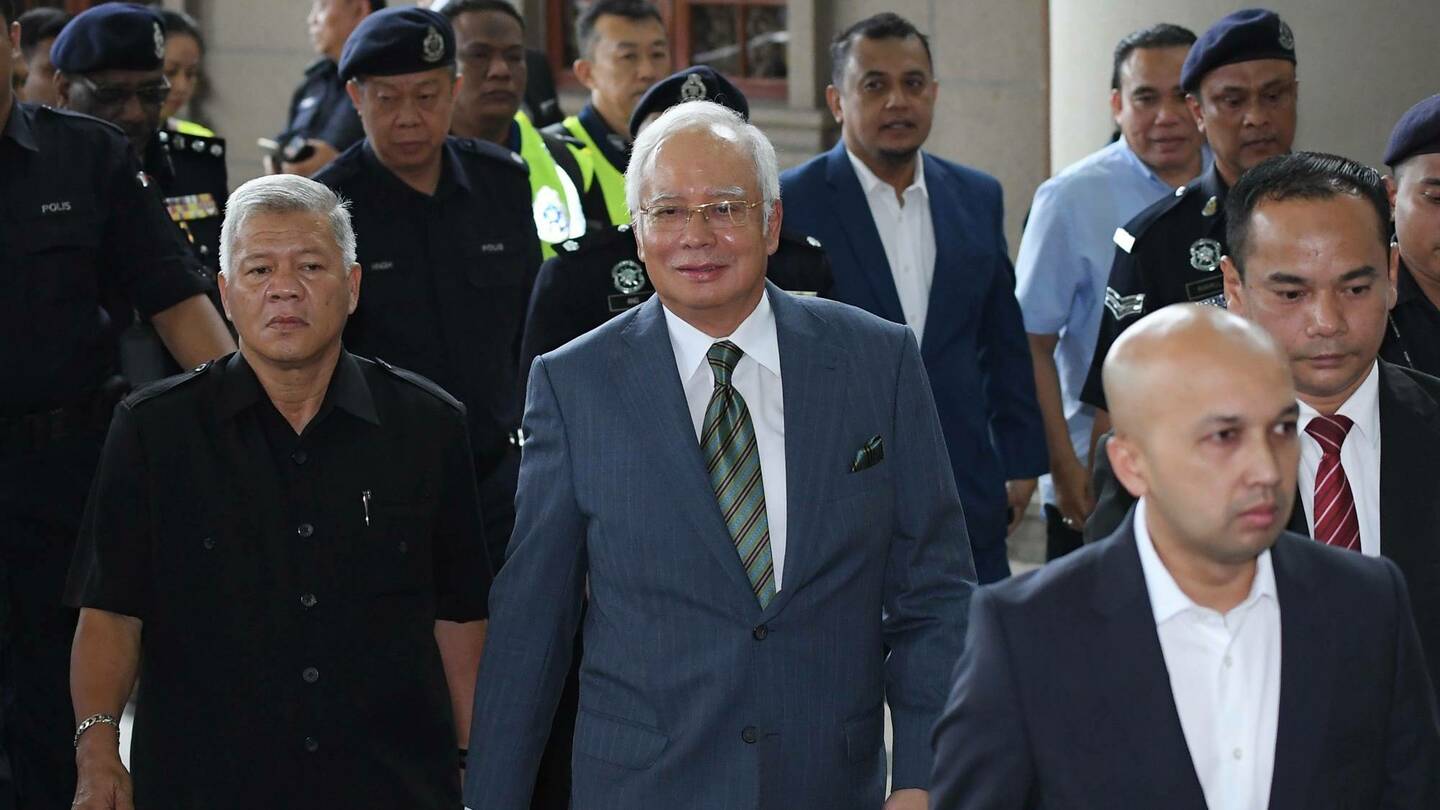 Malaysia has become well-known in the field of political science for its extraordinary appearance regarding electoral politics, having utilized a snap election process ever since the nation obtained independence in 1957. Going against this practice, the contemporary PM continues to postpone the date of the general election he is responsible for.  Is there any motivation behind this abnormal action?  Indeed there may be, with at least five key aspects that deserve a mention.
As a whole, Malaysia possess a wide array of electoral characteristics which are utilized together in a way unique unto itself. A general election represents the most significant type of election, and as a result manages to capture the attention of the international community. Not all of this consideration is positive though, with some of the focus directed by a host of organizations stressing the importance of the democratic process remaining unimpeded. Nevertheless, the lower chamber is subject to a change of terms every five years as declared by the country's Constitution. In the past, however, previous Prime Ministers have taken advantage of their ability to modify the general election term to favor victory for his affiliated party. Such attempts are perceived as a means to reinforce the internal party power, as well as the ruling block, and beyond, (i.e. to make the party appear to be the only one fit to govern in the country and its states). Additionally, citizens only have the capability to vote for representatives of state legislative assemblies.
The current PM, Najib Razak, who has been in office since 2009, differentiates in comparison with his predecessors since no official statement with the general election date has been released. Some slow progress appeared in a technical sphere of this election due to the Electoral Commission authorizing the possibility for citizens to register for postal voting, and further steps taken to reduce election fraud (sic). The Prime Minister emphasized that it is essential to wait for some sort of incentive or inspiration ('ilham' as claimed by Najib Razak in Malay) that will influence his final decision. This hesitant political stance can be influenced by a range of factors, with the following five aspects being some of the most interesting to examine further.
Najib Razak oil painting


source: wikipedia.org

The Opposition's unpredictability
First, it is the opposition that is becoming more ambiguous with respect to the political strength required to succeed in the upcoming general election (labelled as GE14 in order to express the 14th election in history of Malaysia). The main opposition force revolved around Anwar Ibrahim, an experienced politician who had been imprisoned for alleged sodomy on a second occasion, with his first incarceration coming in the early 2000s. As a result, his wife, Wan Azizah Wan Ismail was adopted as the new opposition leader after retaining her husband's seat in the Malaysian Parliamentary elections of 2015. Wan Azizah had stated that she did not wish to run for premiership of Malaysia, and consequently the opposition's credibility suffered. Azizah then shocked the election setting further, through her decision to form an alliance with Mahathir Mohamad, an arrangement that caused both amazement and wrath amongst their own supporters. On top of this, there were mixed reactions witnessed even amongst the PM's promoter's.
Mahathir, nicknamed "Dr. M" due to his degree and the local usage of titles, was the first to compel Anwar Ibrahim to resign as Minister from his own government, which was followed by Ibrahim's transfer to the opposition. Yet, Mahathir Mohamad was designated to be the next Prime Minister if the GE14 is won by the opposition. Although for the duration of the campaign Wan Azizah Wan Ismail had kept a restrained point of view towards her potential role in "Dr.M's" possible government, she had a sudden change of heart, and pledged her involvement at a high level. If the opposition were to secure a victory, Wan Azizah would become the first female Deputy Prime Minister of Malaysia. (Naidu 2018). Anwar Ibrahim and Wan Azizah both strongly endorse Dr. M, stating that he has changed, and on that account, the past shall be left behind. Due to this unpredicted allegiance, the role of Najib Razak's bête noire is not being lagged behind, thus it is not portrayed by Anwar Ibrahim, but Dr M respectively. (Petlach 2017) The opposition factor, in terms of delaying the general election, was further amplified by the ensuing, the person of Dr M who is, according to Anwar Ibrahim, a "new person… able to reform himself unlike Mugabe." (Yatim 2018)
Wan Azizah Wan Ismail


source: wikimedia.commons

Mahathir Mohamad in disguise?
Due to his authoritarian styled regime in the past, Mahathir Mohamad's political affiliation is one of the most frequently discussed periods in Malaysian political history. He has single handedly divided the electorate more than any other issue in the public discourse. Not only did his former political behavior bisect Malaysian society, but also modified attitudes. Soon to be 93 later this year, he may be one of the oldest PMs in the world consequently. Malaysia in sunder, more than ever before, implies a considerable opportunity to prevail inasmuch 'divide et impera' may be discerned due to Dr M's origin. He was born in the state of Kedah and even this factor impedes predicting the electoral outcome. The seats in Dewan Rakyat won by the main parties shall be influenced by electoral districts. (Lee, Chia 2018) Keeping in mind the Dr M effect in practice, the number of swing states rises, thus creating a more complex electoral field for Najib Razak's. What results is a very unpredictable political environment, with conservative, Islam-based, states in the north, or states such as Johor in the south, as well as East Malaysian states, especially the region of Sabah.
The Abuse of National Fund
The third factor which could impact Prime Minister Razak's decision to stagnate the general election revolves around the financial mishap in the national fund called 1Malaysia Development Berhad (1MDB). Although the local Malaysian courts have ruled in favor of Razak, the incident is still under investigation by the United States Department of Justice. Notwithstanding the PM's serious denials, the accused wrongdoing consist the private purchasing of art, luxury goods, film industry, and real estate, that were then paid for by the resources of the National fund (1MDB). A fund with intention to provide resources and aid in times of economic uncertainty, but were instead transferred to the PM's bank account. The staggering total of approximately RM 2.67 billion (over £500 million) has garnered international recognition of this case. This has in turn, influenced Malaysian voters, especially in urban areas due to their exposure to the international scrutiny directed at this potential scandal. Najib Razak's cracked popularity and authority as PM is distinct, nevertheless his statements claiming Dr M's great age and untrustworthiness due to his political yore may pay off too.
The Theresa May Effect
Subsequently, British Prime Minister Theresa May's call upon holding the early general election on 8 June 2017 elongated and postponed Najib Razak's decision since political affairs in Malaysia are heavily influenced by events in the United Kingdom along with the United States of America. Additionally, these two former empires had determined the final mien of Malaysian politics in the late 1950s. As a result of these factors, the political climate of these two nations is always reciprocally monitored, which carries a sizable influence on the Malaysian electoral process. In summary, the "Theresa May Effect" thus functions as a decelerator to avoid any failures or tough luck.
Local characteristics
Last, but not least, it is the local settings that will carry significant influence in the electoral situation. Malaysia as a federation is incredibly diverse, with varied ethnics and religions present. Due to this diversity, some scholars denote multifarious Malaysian identities. (Seng-Guan 2017) A partially unifying matter amongst citizens, albeit in a limited manner, inheres in the economic area. The country and its economic stability symbolize the weight behind many crucial facets, such as the housing market, rice prices, and many other branches of economy in which different social groups sense various benefits or necessities. There are many events to consider before deciding what the GE14 date will be. Journalists from the South China Morning Post created a possible schedule in accordance with these affairs. Bearing in mind that the GE14 must be held by 24 August, 2018, the ideal abyss for the election may be marked by the end of Chinese New Year celebrations (2 March), and Anwar Ibrahim's presumable release from jail in April 2018. (Bhavan 2017)
Keep waiting
Even though the general election date is not strictly fixed at the moment, it must take place by August 2018, so that the period of five years is not expired because such an event may destabilize notable foreign investments and it might be cardinal for the country and its citizens, regardless of their social status. Malaysia represents a Far East country in which national upheaval would not be pleasing for outside investors'. Whether it is Barisan Nasional party block, or the opposition, Pakatan Harapan, to become the GE14 winner, one thing is certain, Malaysia is currently lacking a visionary leader who would be able to attract not only increased foreign investment, but also its own citizens.
About the author
PhDr. Martin Petlach is currently doing his PhD in Comparative Politics when reading at Palacky University in Olomouc, Czech Republic. His academic interests concern politics of Malaysia, diplomatic studies, and non-democratic regimes in association with social neuroscience research.
Further reading on the topic in our library:
HOLÍK, Jiří - Malaysia: Between Democracy and Authoritarianism - https://goo.gl/6rbxEw
SEVERINO, Rodolfo C. (ed.) - Southeast Asia in a new era - https://goo.gl/EBzUmT