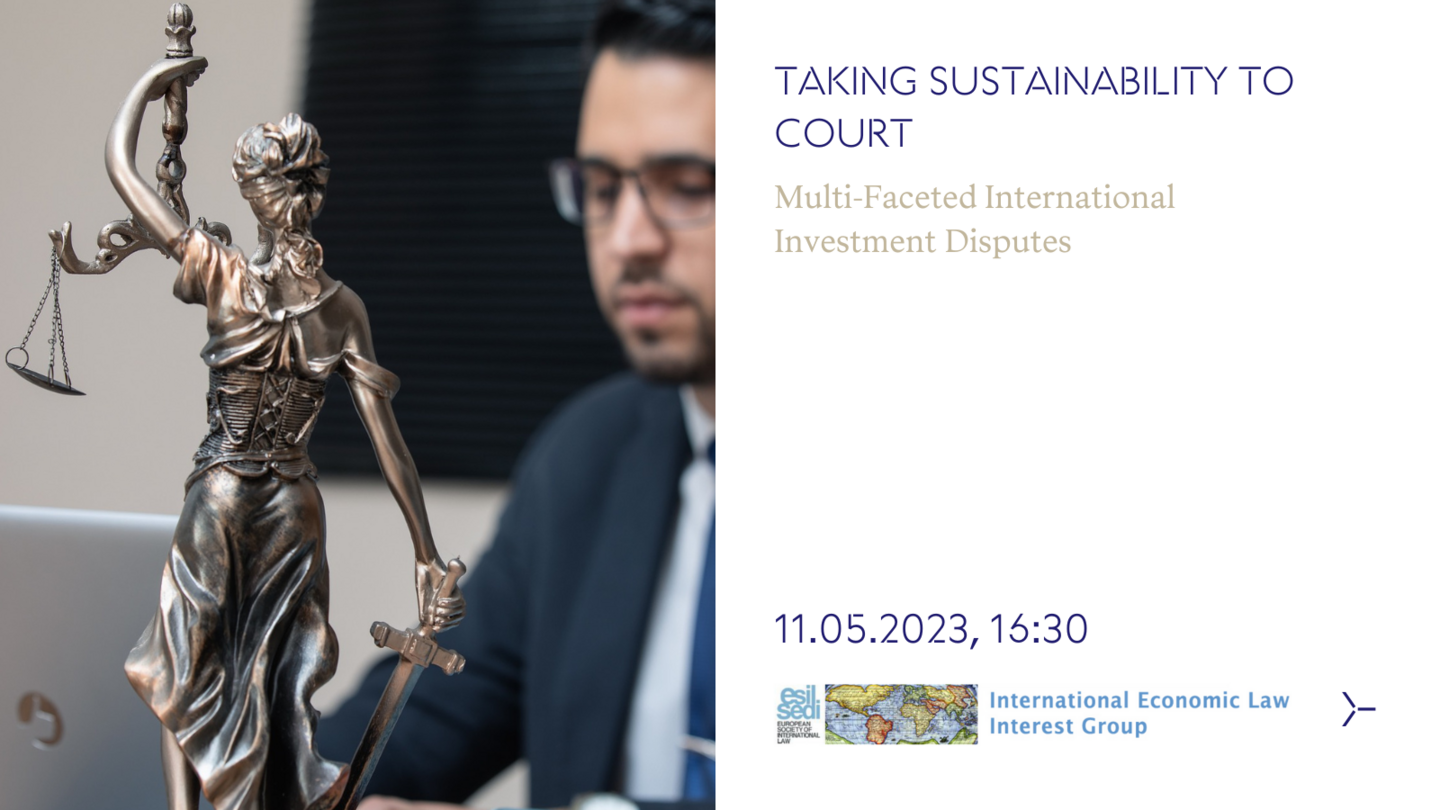 Taking Sustainability to Court: Multi-Faceted International Investment Disputes
The Institute of International Relations Prague has the pleasure of inviting you to the seminar co-organized with the ESIL Interest Group on International Economic Law on 'Taking Sustainability to Court: Multi-Faceted International Investment Disputes' with Dr Gustavo Prieto.
11. 5. 2023 (16:30)
Language: English Institute of International Relations Prague, Nerudova 257/3
Sustainability or 'sustainable development' is a broadly accepted concept within international investment law. Significantly, it has many facets, which explains the reason why the 2030 Agenda for Sustainable Development includes 17 different Sustainable Development Goals (SDGs). However, there is still a lack of clarity about the standard that judges in international investment law should apply to disputes. These disputes may involve economic, human rights, environmental, or good governance arguments.
This seminar will provide a conceptual framework for a standard of review by analyzing how the concept of sustainability has been put forward in international investment litigation. In addition, it will explore ideas on how sustainability ought to be implemented by international law adjudicators. The research has been funded by The Research Foundation – Flanders (FWO).
Gustavo Prieto is an FWO Senior Researcher at the Department of European, Public and International Law, Ghent University; Human Rights Centre and Human Rights in Context. He holds a Ph.D. in Law and 'Doctoris Europaei' from Verona University, Italy. His profile includes teaching and researching international economic law in Ecuador, the United States and Italy. His research interests include the legitimacy of international investment adjudication, human rights protection, and the governance of transnational digital infrastructures. 
Co-organizers
This seminar is co-organised with the ESIL International Economic Law Interest Group.