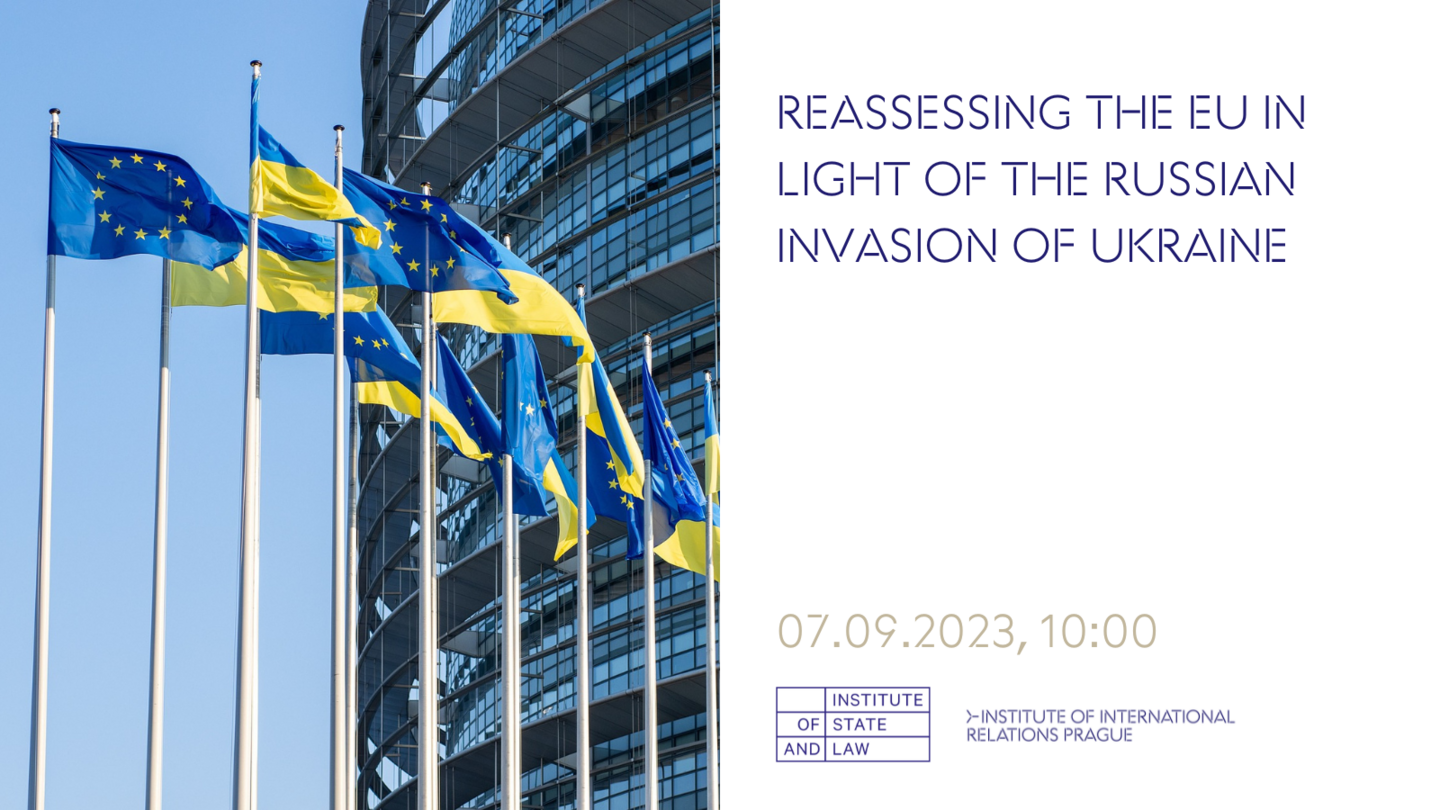 Reassessing the European Union in light of the Russian invasion of Ukraine
The Institute of International Relations Prague together with the Institute of State and Law would like to invite you to a workshop focused on reevaluating the European Union in light of the Russian invasion of Ukraine.
7. 9. 2023 (10:00)
Language: English Institute of State and Law, Národní 117
The event will be held in Prague on the 7th of September, with pre-conference drinks scheduled for the afternoon of the 6th.
This workshop adopts a roundtable format featuring keynote speakers: Christopher Bickerton from the University of Cambridge, Stefan Auer, and Nicole Scicluna from the University of Hong Kong.
During the workshop, we aim to discuss the following topics:
The war in Ukraine does not alleviate the internal rule of law crisis but, instead, exposes the limits of the EU's power and authority, as well as the effectiveness of the "integration through law" technocratic mode of governance.
The war is likely to heighten the tension between technocratic adherence to the "rule of rules" and the need for swift action through the "politics of emergency."
Interestingly, the war's impact seems to have bolstered the position of Central and Eastern European countries, leading to a shift in the dynamics between the EU's center and periphery.
Should you be interested in participating in this event, kindly submit a short abstract and a bio to petr.agha@centrum.cz by the 20th of August, if possible. We look forward to your contributions.
Co-organizers
The event is organised jointly by the Institute of State and Law and Institute of International Relations.